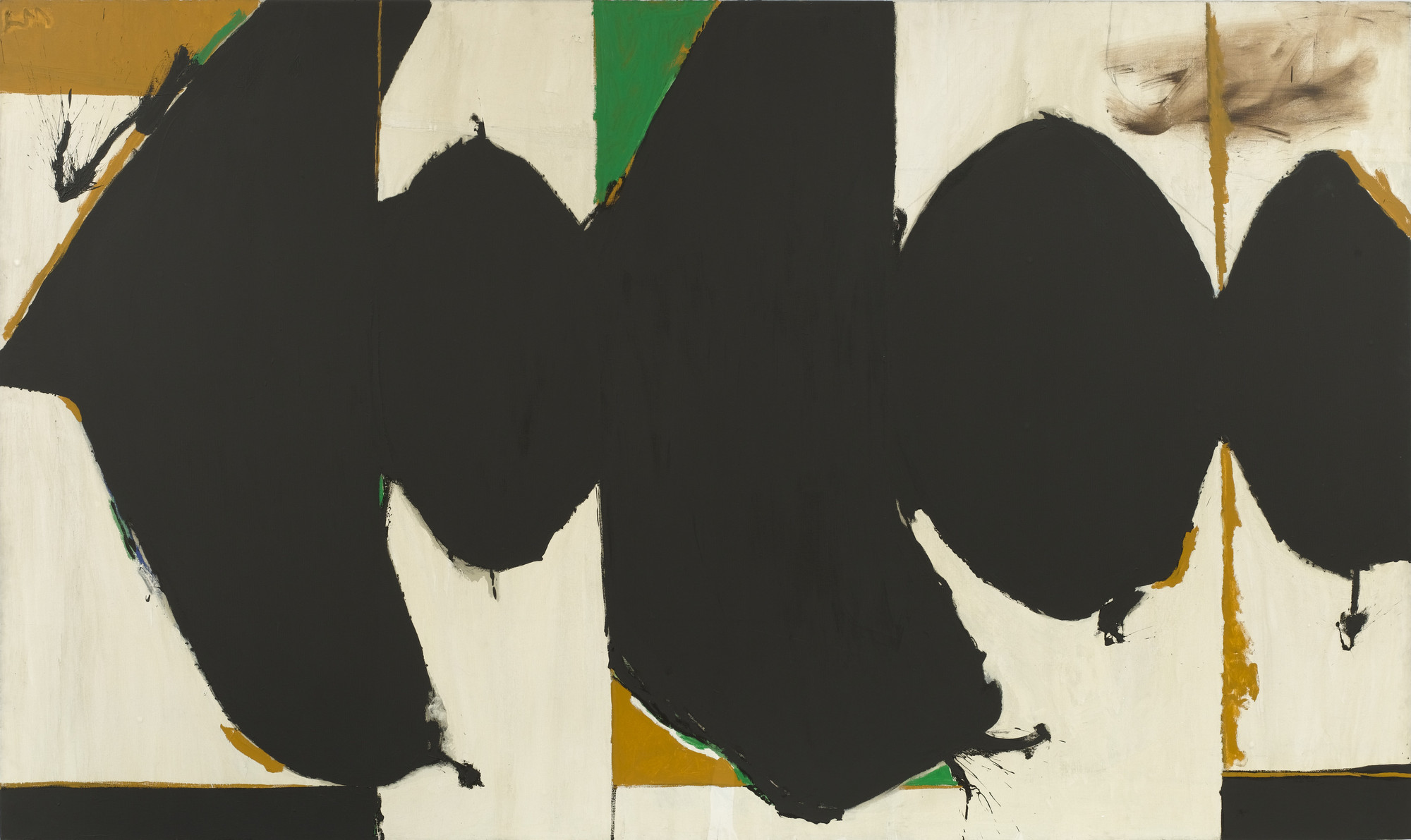 Robert Motherwell. Elegy to the Spanish Republic, 108. 1965-67
439
Art critic and historian, Dore Ashton: Motherwell was a true blue American. His father was a banker, which always embarrassed him. Unlike the others, he had gone to university. At times, they made fun of him because he was a rich boy from the West Coast.
All of the painters of the mid-to-late 1930s were very much interested in the Spanish Civil War, and they rightly intuited that it was the beginning of a second World War. And, Motherwell was one of the people that responded very deeply to the news of the Spanish Civil War, and therefore started this series, which brought him sometimes very severe criticism, that he only was repeating this thing.
Director, Glenn Lowry: This painting is one in a series of over one hundred Elegies to the Spanish Republic.
Dore Ashton: They were exclamations of a very serious intent. Motherwell was, I think, aware that we Americans had no history to speak of, as major figures in painting. He also thought there was something, which is called modern art. And he'd struggle to define it for himself.
Director, Glenn Lowry: Robert Motherwell, speaking in 1968.
Artist, Robert Motherwell: I suppose most of us felt that our passionate allegiance was not to American art, but that there was such a thing as modern art; that it was essentially international in character; that it was the greatest painting adventure of our time; that we wished to participate in it; that we wished to plant it here; that it would blossom in its own way here, as it had elsewhere.