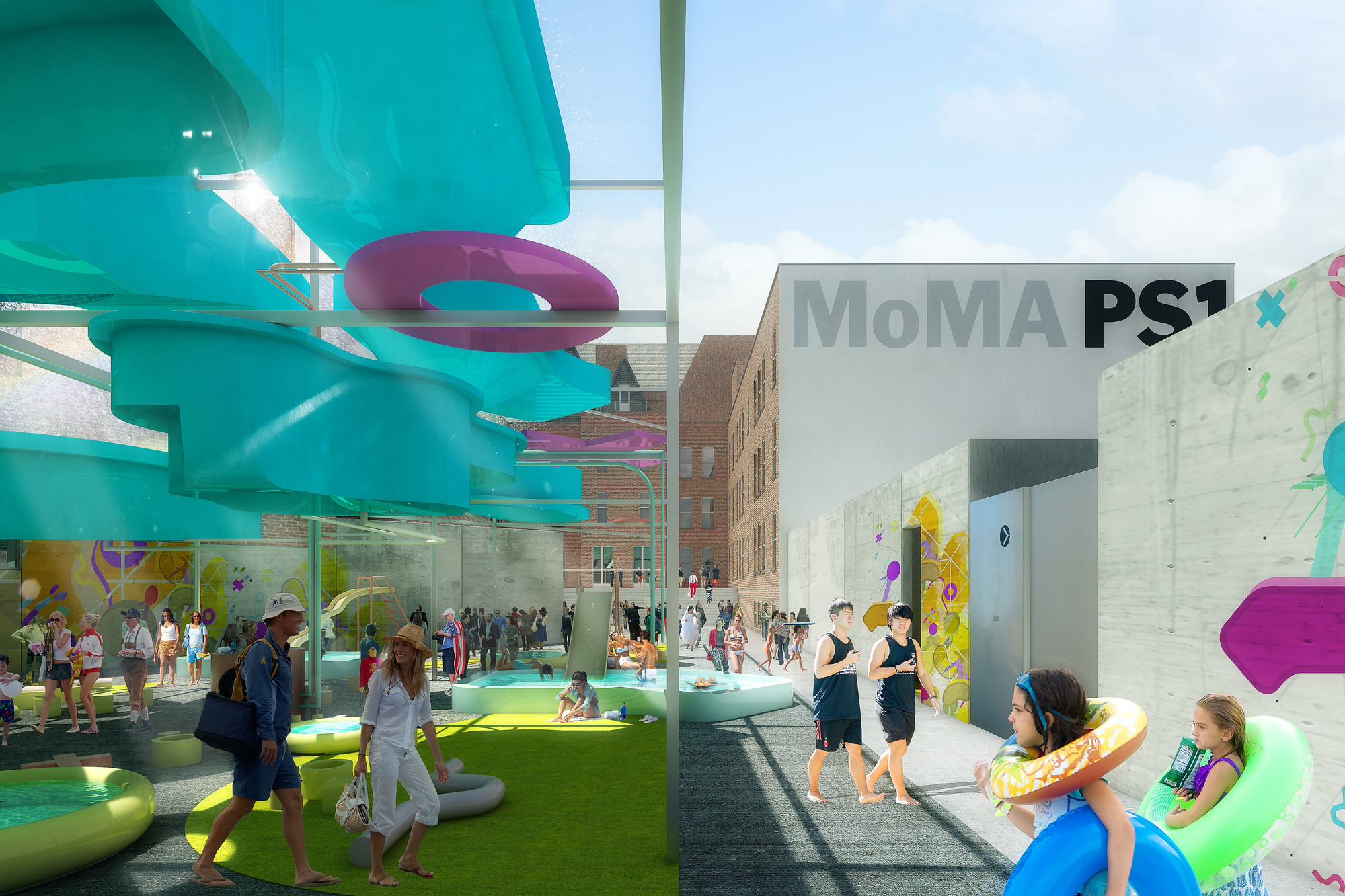 Pool Party
Pool Party is an urban living room under an archipelago of fiberglass pools that signal leisure even from the street. They act as a canopy system, shielding visitors from the hot summer sun while utilizing evaporative cooling as water passes through the elevated pools to a series of wading pools on the ground.
Pool Party deploys a catch-and-release material utilization strategy. Instead of using energy to construct cartoonish bubbles, a selection was made from existing industry-standard pools with the most evocative curvilinear qualities. At the end of the summer, these undervalued pools will either be returned to the companies that produced them or passed along to someone else who wants to use them.
Most importantly, Pool Party is a love letter to pool culture. The blue-glowing pool is more than just athletic equipment—it is a space where people fall in love, get in trouble, and come of age. It is a place where we remember to forget; at least for one or two weekends a year, there should not be a worry in the world.