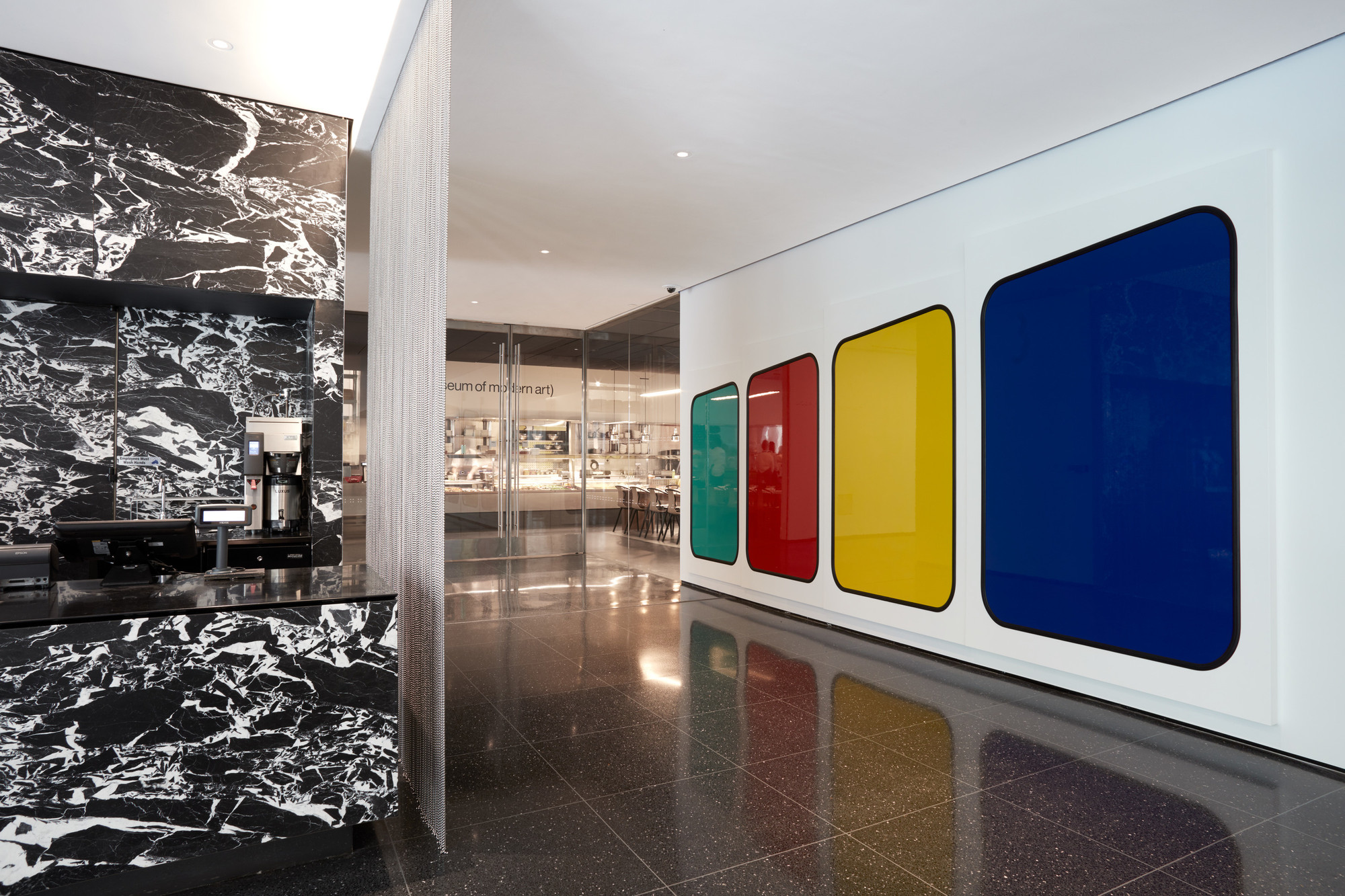 Full Scale False Scale
In Full Scale False Scale, the graphic design collective Experimental Jetset (Danny van den Dungen, Marieke Stolk, and Erwin Brinkers) refer to two historic architectural sites. The first is the interior of Café Aubette, in Strasbourg, a collaboration between artists Theo van Doesburg, Sophie Taeuber-Arp, and Jean Arp, completed in 1928. The second is Philip Johnson's 1964 extension of MoMA, in which this installation is currently situated. Experimental Jetset incorporated the colors and use of relief seen in the early modern restaurant into metal panels that echo the curved edges of Johnson's windows. Texts and terms relating to modernist theories of color and space are quoted on the walls and placemats.
Commissioned on the occasion of The Museum of Modern Art's 2019 reopening, courtesy the artists. Organized by Yasmil Raymond, former Associate Curator, Department of Painting and Sculpture, with Tara Keny, Curatorial Assistant, Department of Drawings and Prints.