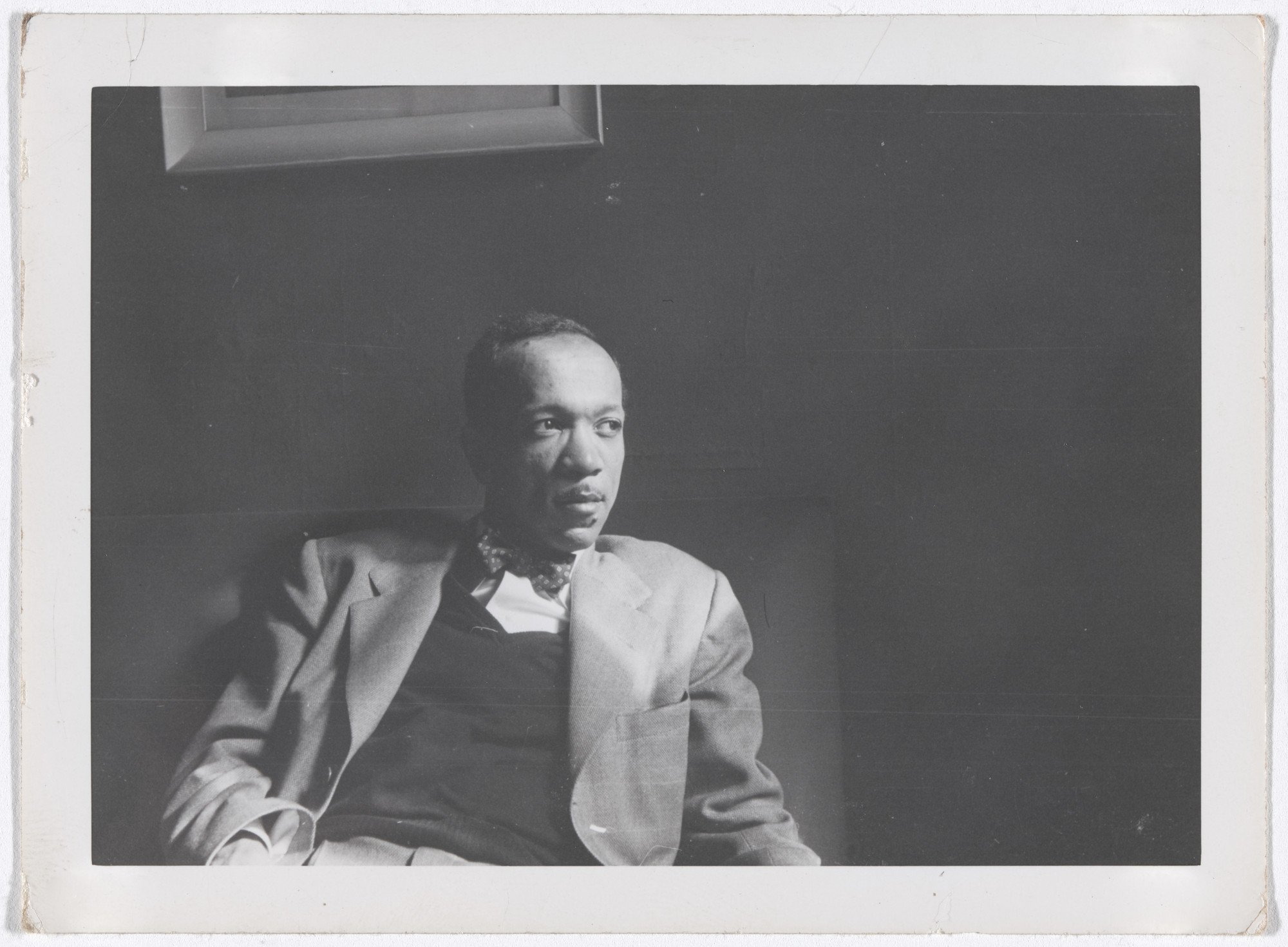 Charles White in New York
In 1942, Charles White, already an established and celebrated artist, moved to New York City from Chicago to study at the Art Students League and conduct research at the Schomburg Collection of Negro Literature, History and Prints (now the Schomburg Center for Research in Black Culture) in Harlem. His interest in social justice and keen observations of urban life informed his artistic practice.
The artist produced hundreds of personal snapshots that reveal his richly textured life and highlight his community of artists and political progressives in the city. Though he did not consider his photographs as part of his formal art practice, and they were never exhibited during his life, they reflect both his artistic sensitivity and his "hunger to understand the complexities of the life of my people."
The Charles White's New York slide show was organized by Megan Kincaid, former Louise Bourgeois 12-Month Intern, Department of Drawings and Prints, The Museum of Modern Art.