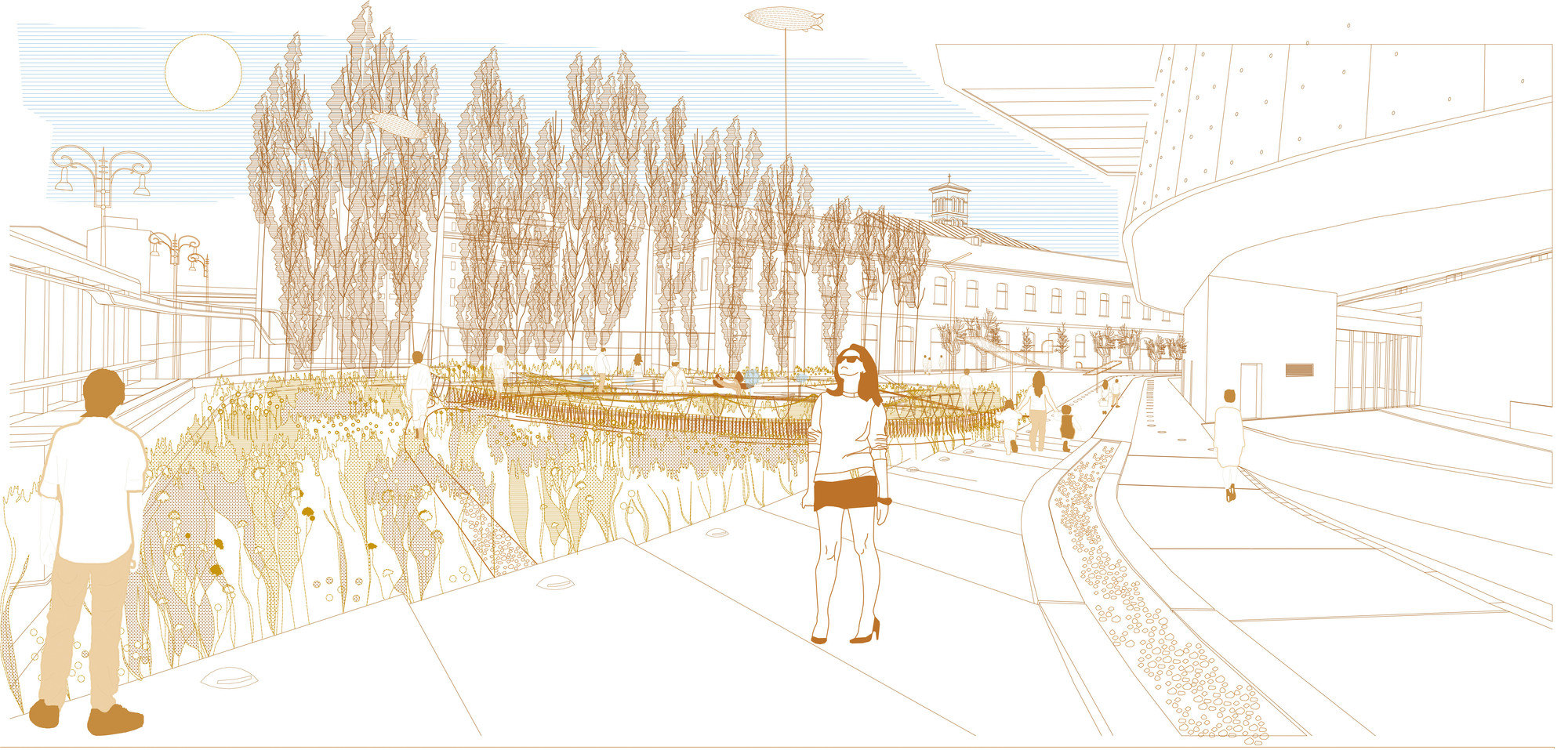 Amazing Sun: Exploring the Sun
YellowOffice proposes Amazing Sun: Exploring the Sun, a dream-like landscape representing the sun through a big circular platform made of cocciopesto (a mix of crushed terracotta and mortar) and a large mosaic that forms the center of the installation.
Small geysers springing from craters inside the circular platform and water constantly flowing on its surface create water puddles cooling up the space on hot summer days.
All around the 'sun,' floating deckchairs made of mesh and canvas invite visitors to relax while suspended airplane- and airship-like light structures provide shade.
Paths in terracotta bricks and several kinds of Tibetan bridges with wooden planking radiate from the installation's center, leading to golden fields of up to 80″ high herbaceous perennials.
A photovoltaic LED lighting system creates an artificial constellation at night.
Audio features play a relevant role in the installation as visitors create a soundtrack while 'Exploring the Sun.'