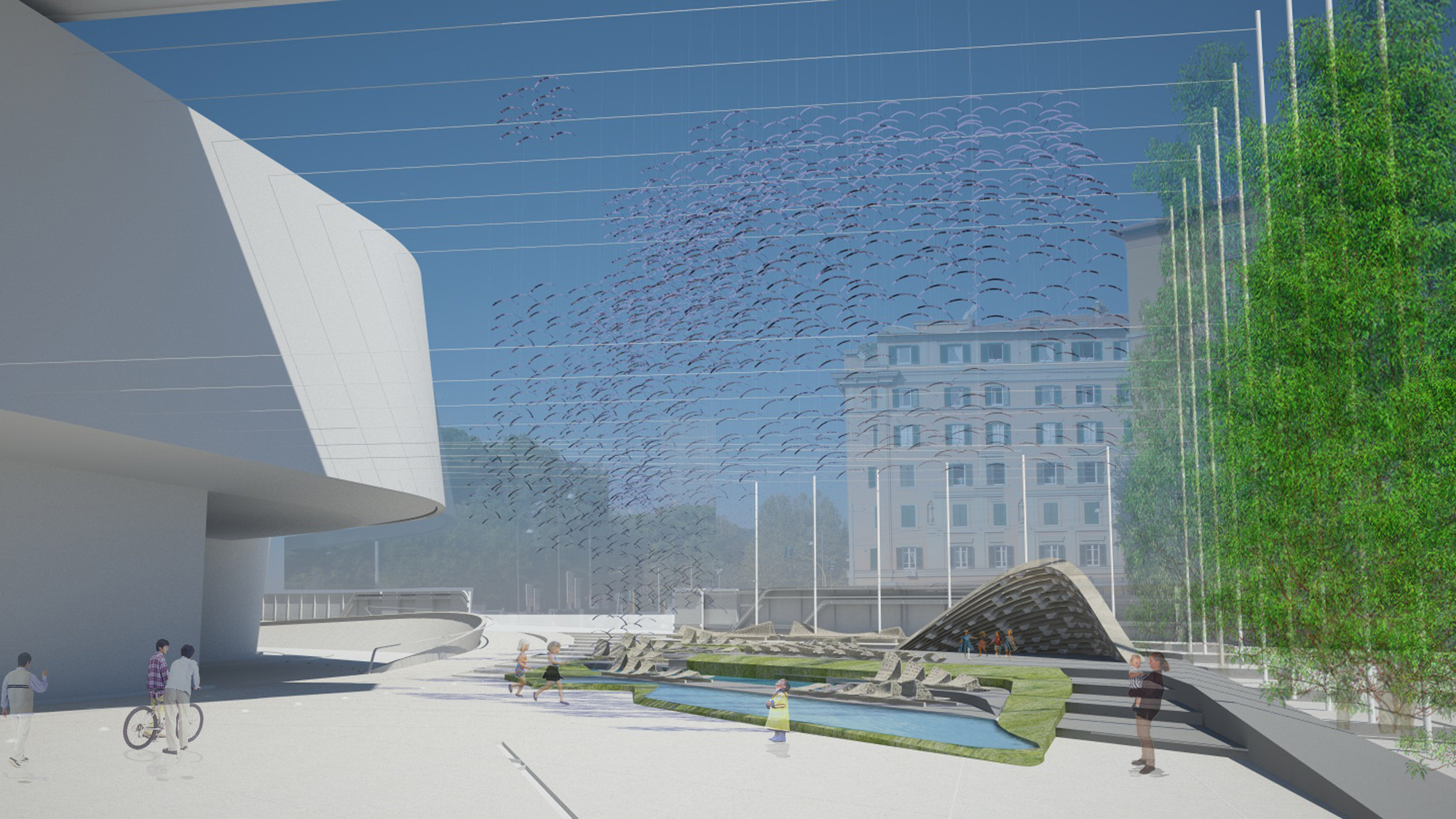 NAMI
NAMI, 'wave' in Japanese, is the VeryVery Architecture Office proposal for an airy and flexible installation characterized by ever-changing shadow patterns on the museum's open air ground. The suspended artificial 'flock of birds' is made of printed recycled PET hung on slim steel ropes installed between the museum's façade and a set of poles placed on the project's area.
On the ground, visitors are offered with a space of relaxation to be exploited according to their respective needs and wishes: a soft installation covered with synthetic grass and rubber houses water pools and different types of benches—moveable, sliding and low seats.
An oversized QR code engraved into the rubber ground encourages the exchange of experience about the installation on a dedicated website as well as on social networks.
The project demonstrates a strong attention towards sustainability through the use of either recycled or recyclable materials like Ecomat, recycled plastic, anti-shock rubber, recycled PET, and synthetic grass.