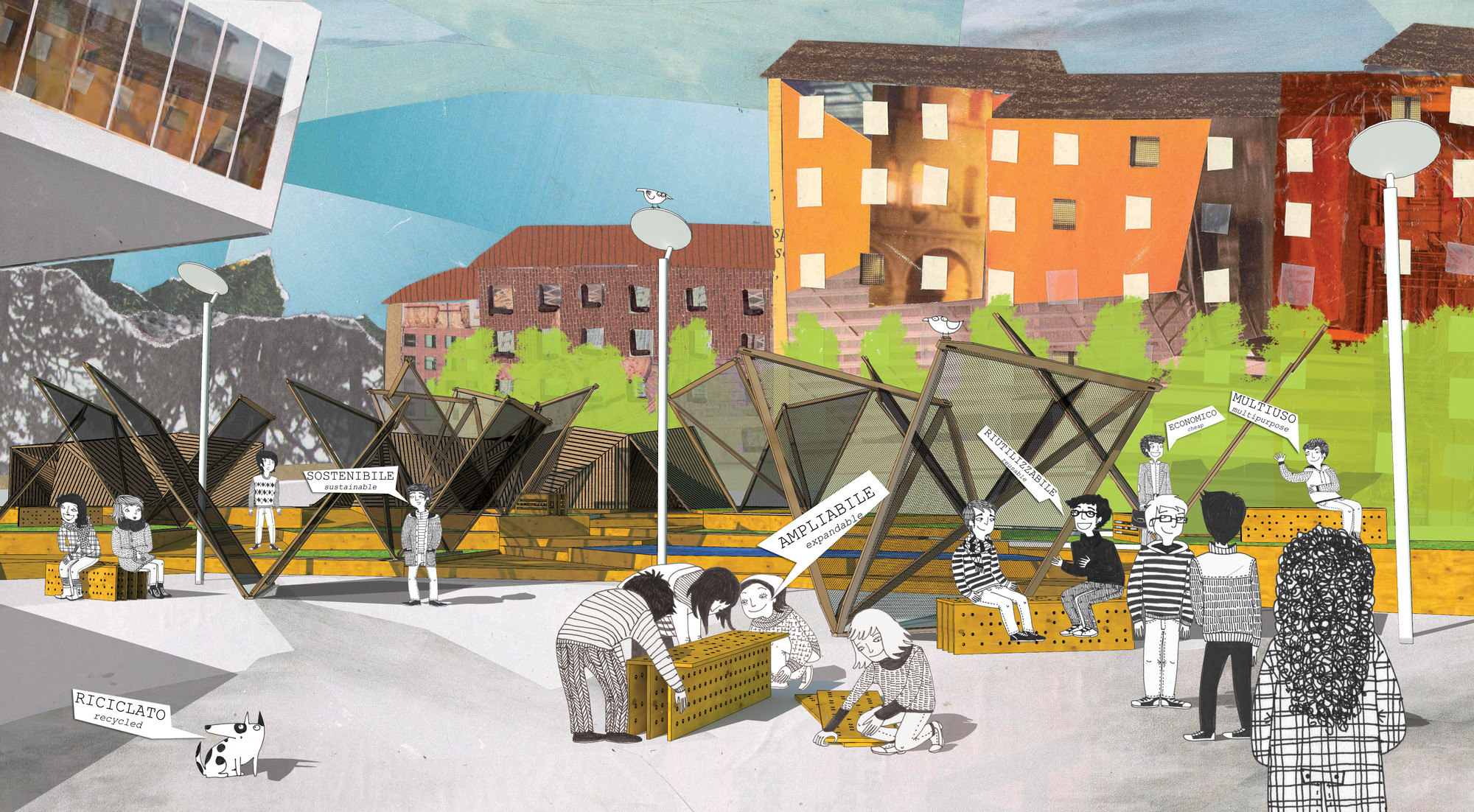 agRorà
Stimulating a number of social and cultural activities is the aim of agRorà, an urban laboratory made with sustainable and low-cost materials, designed by Rural Boxx in collaboration with Ctrl+Z, D1618 and lamatraKa.
Fifteen structures resembling butterflies built in fir wood, universal straps and windbreak nets populate the installation area and provide the visitors with shade, while two bigger chrysalis-like structures offer space for public meetings, round table discussions, conferences, exhibitions, workshops and film screenings.
The 'Chrysalises' as well as their furniture are built with simple wood panels and the whole construction process involves the participation of local university students.
Various areas of the installation's wooden platform are transformed into small urban gardens planted with aromatic herbs such as basil, parsley, sage and rosemary or covered with natural grass.
Visitors are welcome to participate, submitting their own proposals for social and cultural activities or to simply lay down on the grass, next to the installation's cooling water pool.