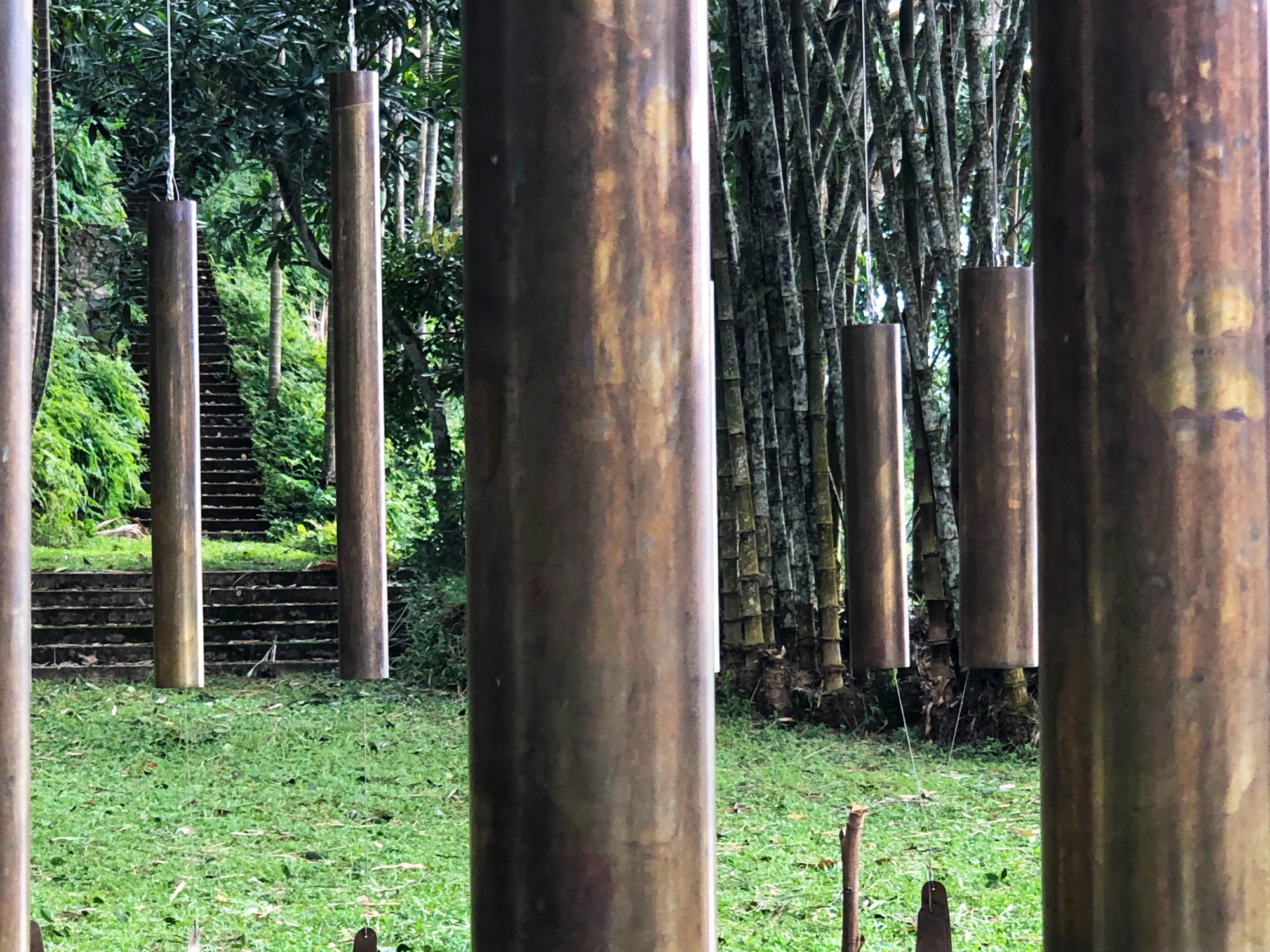 There is a particular kind of silence in Sri Lanka. No matter the time of day, it is possible to appreciate the dimensional qualities of multiple worlds in transition. Deep-grunting macaques descend from the Alastonia trees. Before the sun rises, a muezzin reminds one of duty. Drums and chanting may just barely be heard to wake up the Buddha, or invocations sound for members of the Hindu pantheon to arise as well. Thick bamboo stalks collide with each other. With this kind of silence comes self-awareness.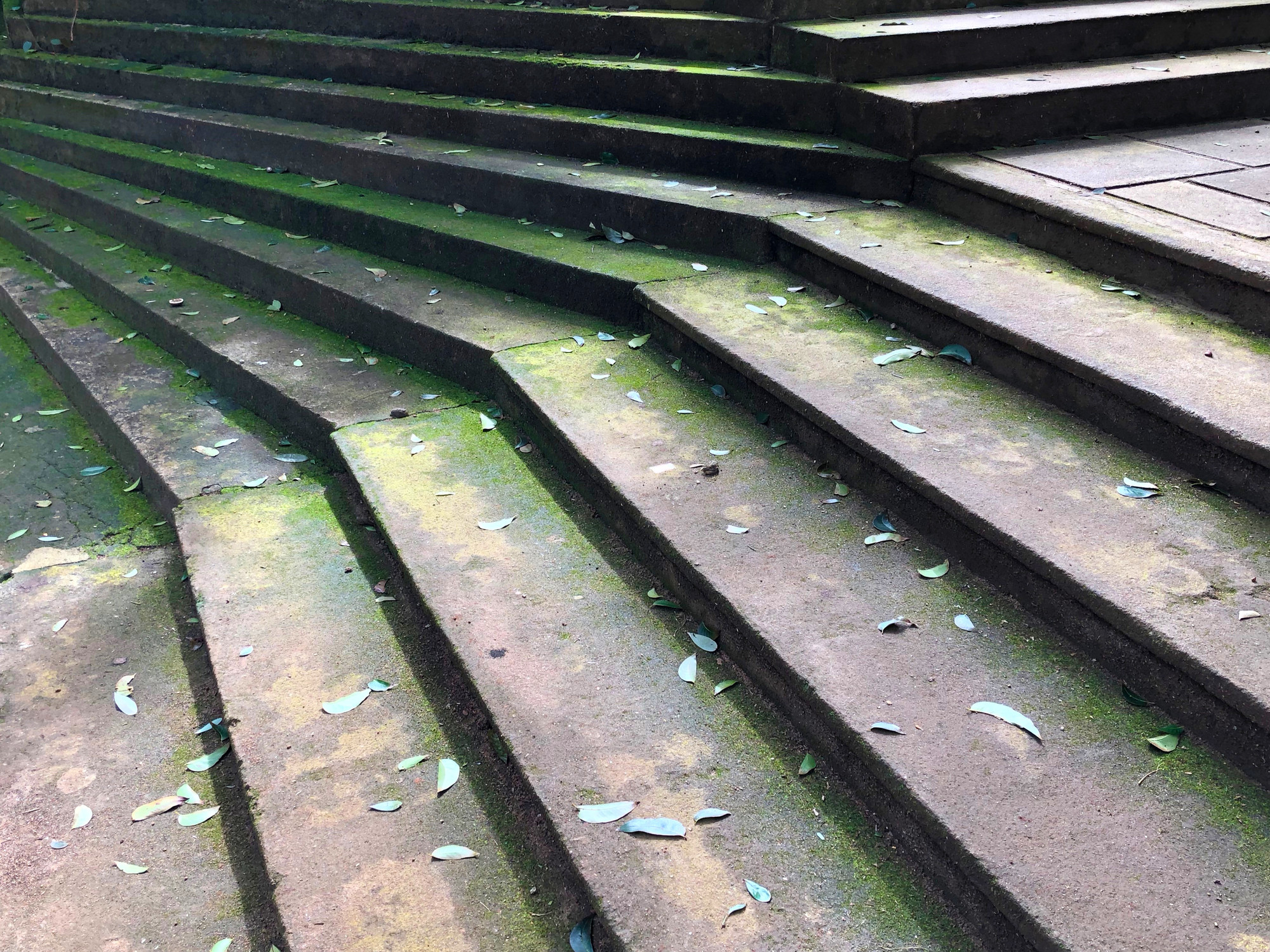 The cessation of the civil war in 2009 remains unquestionably present throughout the island nation. Following the devastation and violence of this year's Easter Sunday bombings, another kind of silence appeared in Sri Lanka, merging a still-traumatized landscape with one that is quickly being dramatically altered via rampant development. All construction ceased for a mandatory mourning period. Yet such transformations are now felt again throughout South Asia, history and the present supplanted by business at any cost.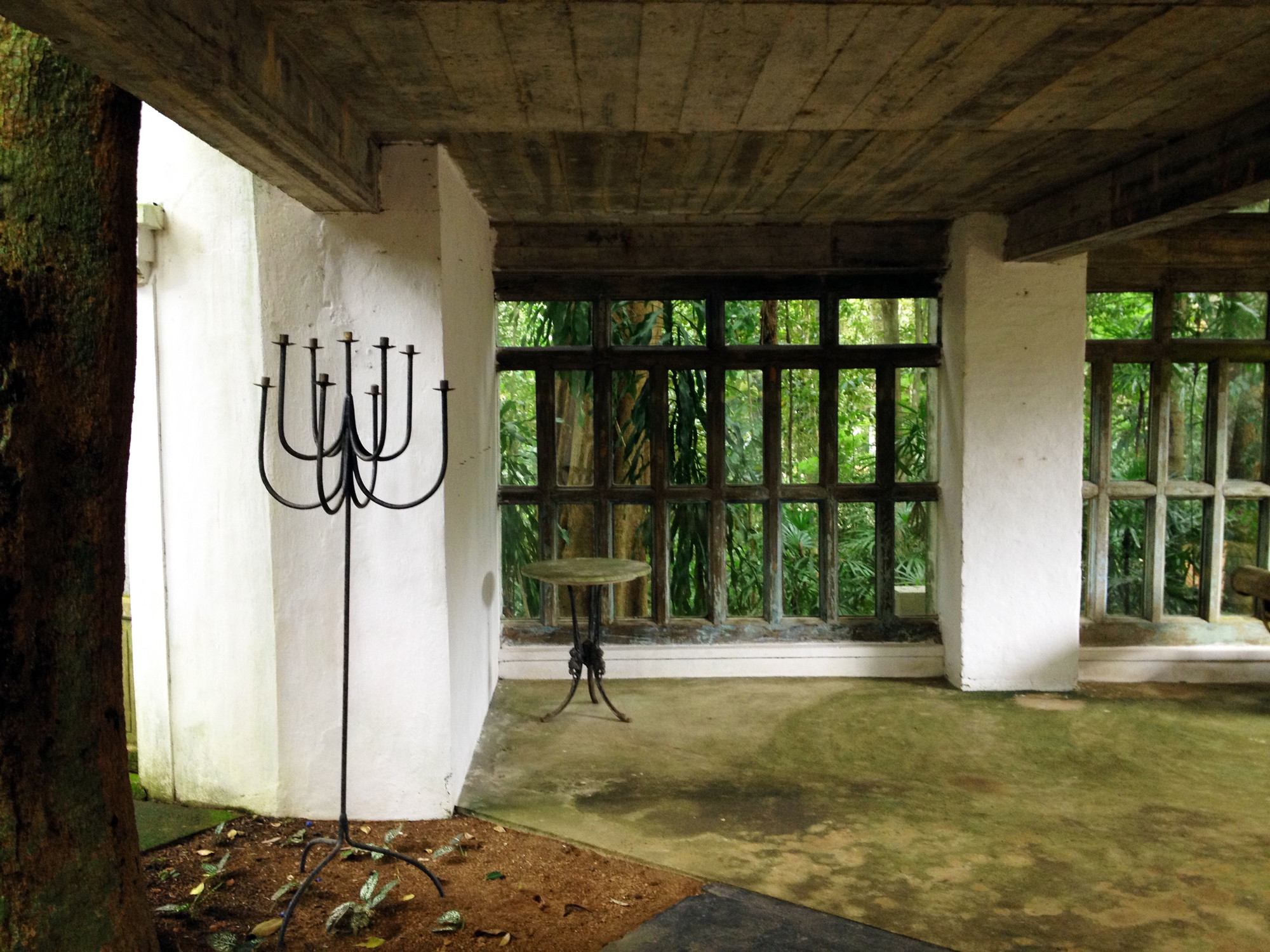 Since I first moved to India more than 20 years ago to live and work as an architect and historian, and over the past 12 years in Sri Lanka, I have witnessed a marked cultural transition from sensitive observations of environments into a considerable push to build. Entire cities are being built or remade. The destruction of landscapes and the reinforcement of boundaries at all scales have come to underscore the preciousness of silence, of building with time, not in place of it.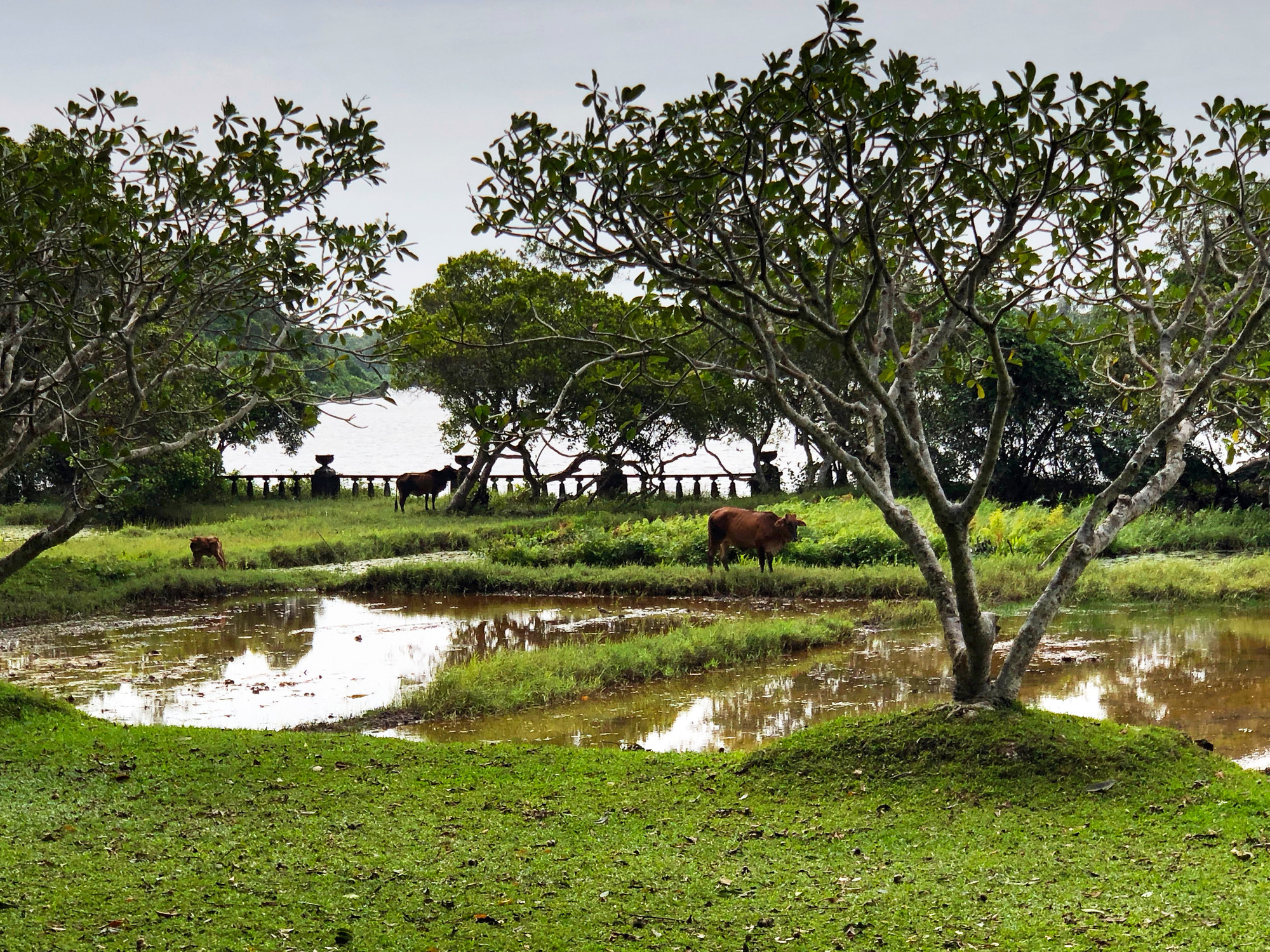 It thus comes as no surprise that waking up in the cool dark arms of Lunuganga—Sri Lankan architect Geoffrey Bawa's 50-year landscape and architecture project—silence brings both an urgency and its own kind of offering. Since its inception in 1948, Lunuganga, near the town of Bentota, south of the nation's capital, Colombo, is much more than a collection of modern buildings on a peninsula adjacent to a salt lake. The land was formerly a Dutch-era cinnamon estate and then a rubber plantation. For Bawa, architecture, like the landscape, was a sensory construction that transgressed convention and allowed for the multiple voices of its inhabitants—whether animal or human or structure—to speak to each other, sometimes in unison.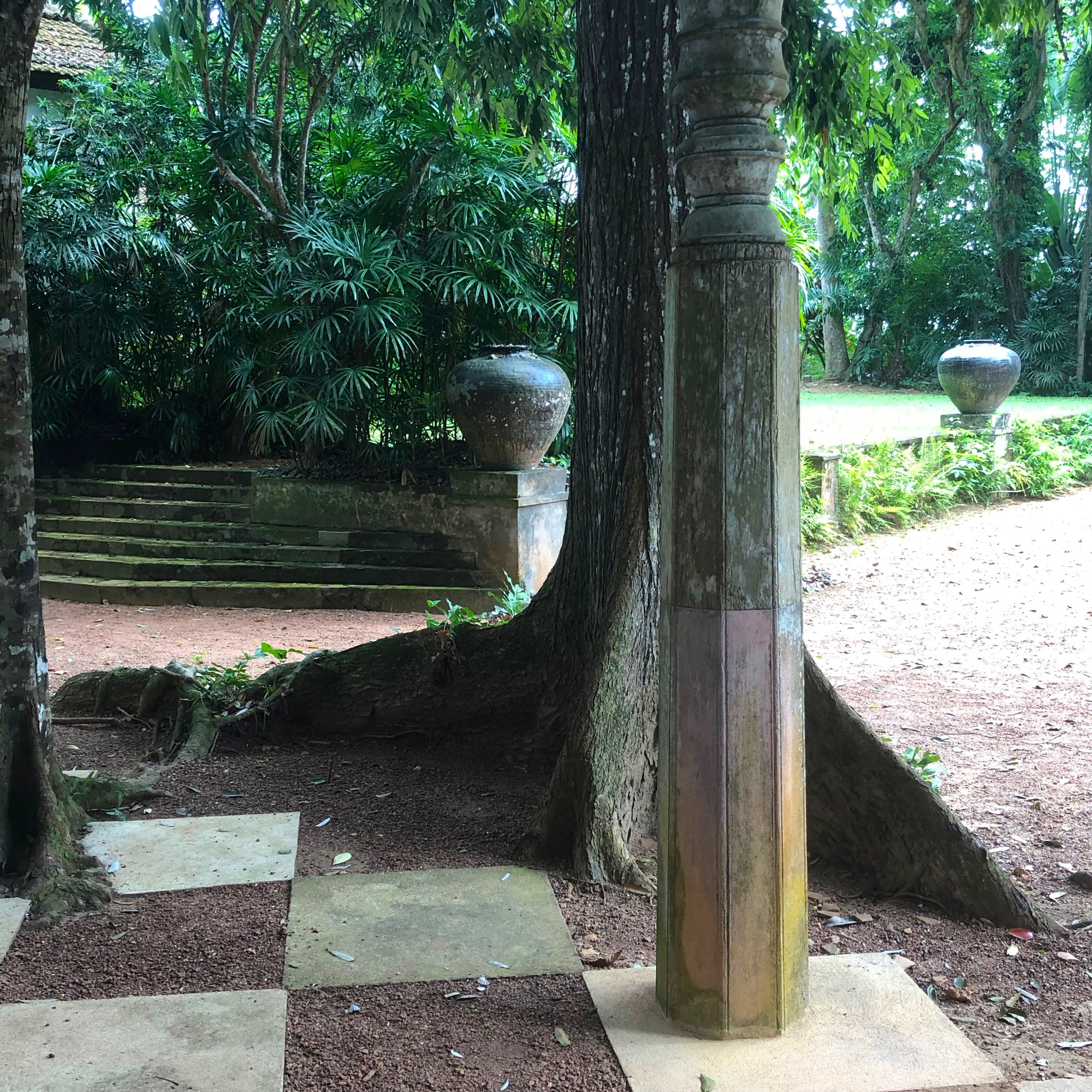 To celebrate Geoffrey Bawa's 100th centenary this year, a number of installations were commissioned by the Lunuganga Trust to augment or extend the voices of the gardens at Lunuganga. Entitled "The Gift," the series will include a yearlong celebration of Bawa and his creations through a suite of newly commissioned works by the architect Kengo Kuma and artists Lee Mingwei, Dayanita Singh, Sarah Sze, Dominic Sansoni, and Chandragupta Thenuwara.
Moving past the modern paradigm of sight as the dominant mode through which to experience art, Paris- and New York–based artist Lee Mingwei has installed his work within the reaches of Lunuganga's lower zone of plantings and rice paddies. A floating circle of cast-brass chimes hang amid the trees and merge interior and exterior space. Assembled in a colonial-era foundry, each chime exudes one note or syllable. Within the circle, the sounds of the chimes press against the inner ear, sometimes high, sometimes low, the near and far horizons collapsing into one sensorial field. Apprehended from the periphery, or from a nearby moss-covered stair, one focuses on how the sounds merge with the air and trees and green around them in unexpected acts of disappearance.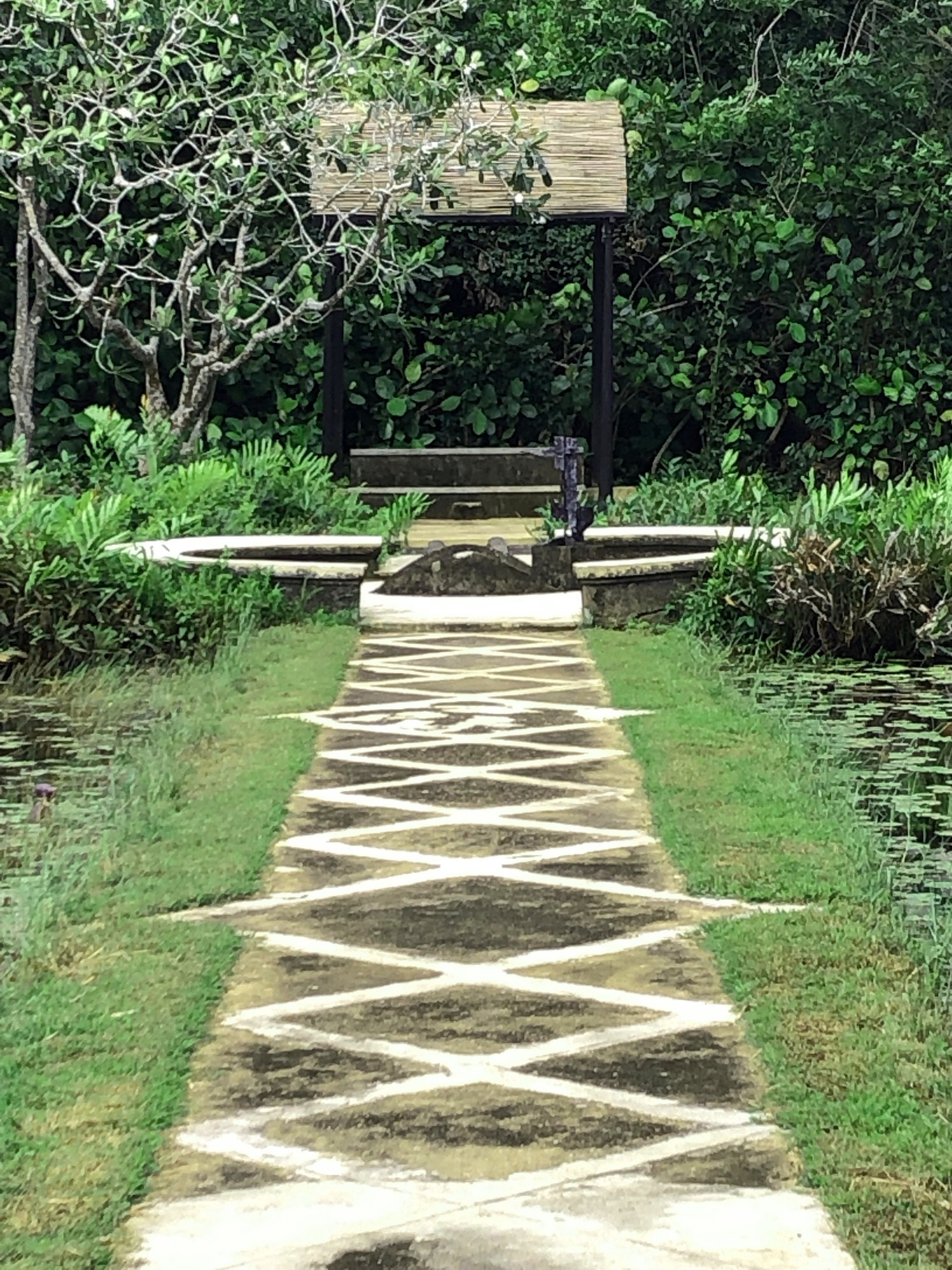 Among the manicured yet wild gardens of Lunuganga, buildings, plants, and animal life merge and recede like the tides. Ever in revolution, the spaces found within the garden for Bawa became the foundation for his imagining of narratives in which one might pass and slow down—pausing for a moment—to hear oneself. The precariousness of such spaces today, articulated by the series of installations comprising The Gift, will no doubt remind us that the presence of loss is intimate, restless.