Enrico Peressutti
♂ Italian, 1908–1976
Enrico worked at MoMA about 1953 as Installer . He has been in one exhibition at MoMA, in 1954.
Two exhibitions
Installer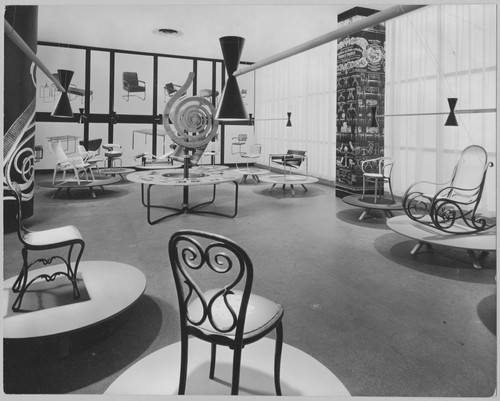 Thonet Furniture
11 August to 4 October 1953
Le Corbusier (Charles-Édouard Jeanneret), Ludwig Mies van der Rohe, Marcel Breuer and Greta Daniel, among others, were involved.
Artist
The Modern Movement in Italy: Architecture and Design
18 August to 6 September 1954
Umberto Boccioni, Marino Marini, Lucio Fontana and Corrado Cagli, among others, were involved.