Luciano Minguzzi
♂ Italian, 1911–2004
Luciano Minguzzi has been in four exhibitions at MoMA, between 1953 and 1961.
Four exhibitions
Artist
The Modern Movement in Italy: Architecture and Design
18 August to 6 September 1954
Umberto Boccioni, Marino Marini, Lucio Fontana and Corrado Cagli, among others, were involved.
Artist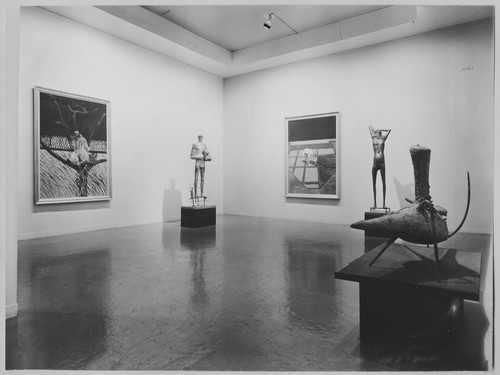 The New Decade: 22 European Painters and Sculptors
10 May to 7 August 1955
Jean Dubuffet, Andrew Carnduff Ritchie, Reg Butler and Francis Bacon, among others, were involved.