Pericle Fazzini
♂ Italian, 1913–1987
Pericle Fazzini has been in three exhibitions at MoMA, between 1949 and 1954.
Three exhibitions
Artist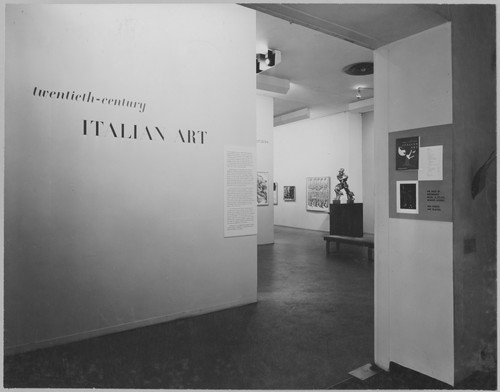 Twentieth Century Italian Art
28 June to 18 September 1949
Giorgio de Chirico, Amedeo Modigliani, Alfred H. Barr, Jr. and Umberto Boccioni, among others, were involved.
Artist
The Modern Movement in Italy: Architecture and Design
18 August to 6 September 1954
Umberto Boccioni, Marino Marini, Lucio Fontana and Corrado Cagli, among others, were involved.