Le-Shore Corporation
No bio available.
Le-Shore Corporation has been in one exhibition at MoMA, between 1948 and 1949.
One exhibition
Artist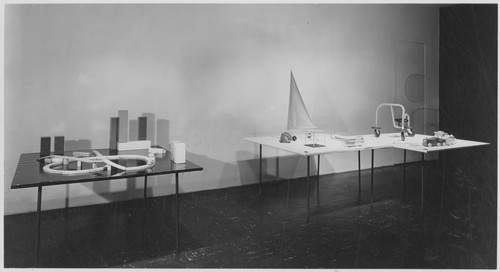 Christmas Exhibition: Useful Objects Under $10
9 November 1948 to 9 January 1949
Coors Porcelain Co., Golden, CO, Carrollton Metal Products Company, Carrollton, OH, W.R. Case & Sons Cutlery Co., Bradford, PA and Langbein, Giftwares Div., Brooklyn, NY, among others, were involved.
∞ Other
Le-Shore Corporation
resources elsewhere →
MoMA