Milton Weiner
No bio available.
Milton Weiner has been in two exhibitions at MoMA, between 1947 and 1949.
Two exhibitions
Artist
Printed Textiles for the Home
12 March to 15 June 1947
Marcel Breuer, René d'Harnoncourt, Eero Saarinen and Alexander Girard, among others, were involved.
Artist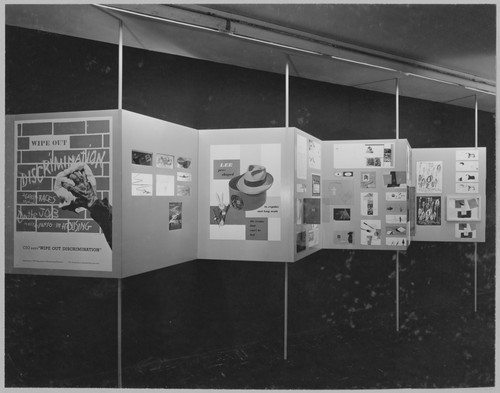 The 28th Annual Exhibition of Advertising and Editorial Art of the New York Art Directors Club
15 March to 17 April 1949
Ben Shahn, Charles Sheeler, Alfred H. Barr, Jr. and Morris Graves, among others, were involved.
∞ Other
Milton Weiner
resources elsewhere →
MoMA