Frances Mihailoff
No bio available.
Frances Mihailoff has been in one exhibition at MoMA, between 1946 and 1947.
One exhibition
Artist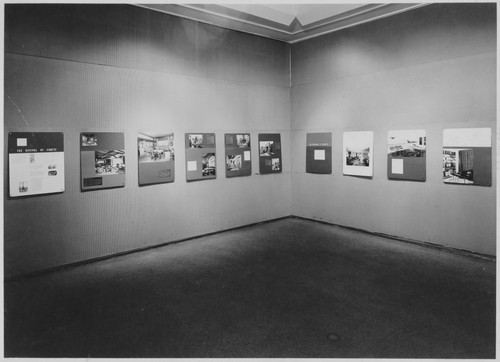 Modern Rooms of the Last Fifty Years
26 November 1946 to 26 January 1947
Le Corbusier (Charles-Édouard Jeanneret), Ludwig Mies van der Rohe, Marcel Breuer and Frank Lloyd Wright, among others, were involved.
∞ Other
Frances Mihailoff
resources elsewhere →
MoMA