Florence Forst
No bio available.
Florence Forst has been in two exhibitions at MoMA, between 1946 and 1950.
Two exhibitions
Artist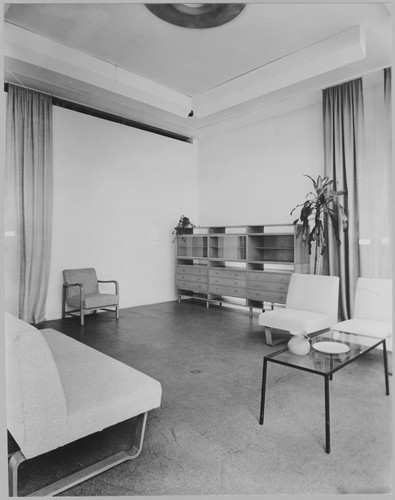 Design Trends in Unit Furniture, Fabric and Tableware
6 September to 17 November 1946
Edgar Kaufmann, Jr., Dunbar Furniture Manufacturing Corp., Berne, IN, Edward Wormley and Dorothy Liebes, among others, were involved.
Artist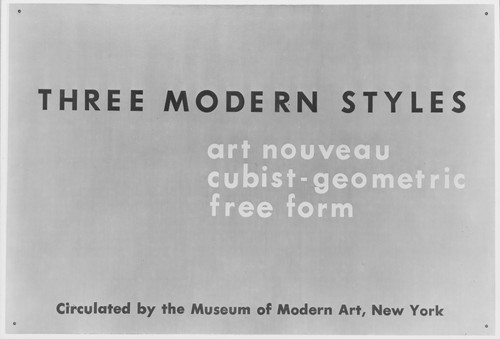 Three Modern Styles
11 July to 5 September 1950
Pablo Picasso, Joan Miró, Fernand Léger and Georges Braque, among others, were involved.
∞ Other
Florence Forst
resources elsewhere →
MoMA