John Spaeth, Jr.
No bio available.
John Spaeth, Jr. has been in one exhibition at MoMA, in 1946.
One exhibition
Artist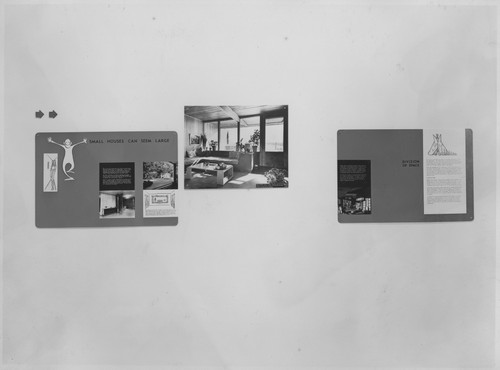 If You Want to Build a House
8–30 January 1946
Le Corbusier (Charles-Édouard Jeanneret), Ludwig Mies van der Rohe, Philip Johnson and Marcel Breuer, among others, were involved.
∞ Other
John Spaeth, Jr.
resources elsewhere →
MoMA