Lee-Bert, Inc.
No bio available.
Lee-Bert, Inc. has been in one exhibition at MoMA, between 1941 and 1942.
One exhibition
Artist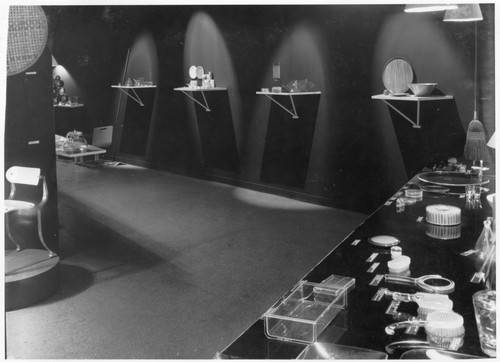 Useful Objects Under $10
2 December 1941 to 4 January 1942
Alvar Aalto, Corning Glass Works, Revere Copper and Brass, Inc., Rome, NY and Blenko Glass Co., Inc., Milton, WV, among others, were involved.
∞ Other
Lee-Bert, Inc.
resources elsewhere →
MoMA