A.B. Butler Jr.
No bio available.
A.B. Butler Jr. has been in one exhibition at MoMA, in 1940.
One exhibition
Artist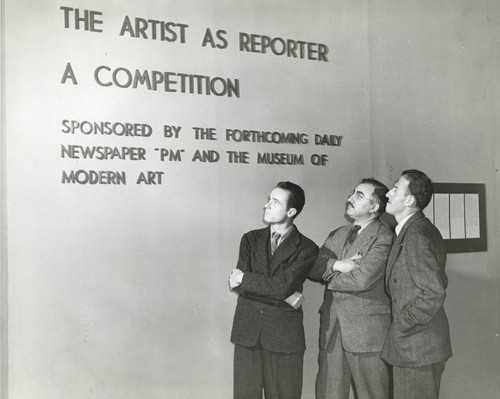 PM Competition: The Artist as Reporter
15 April to 7 May 1940
Ben Shahn, John Sloan, William Gropper and Philip Guston, among others, were involved.
∞ Other
A.B. Butler Jr.
resources elsewhere →
MoMA