Between September 17 and October 15, kids ages 10 to 14 and their parents/caregivers participated in a MoMA Family Art Workshop connected to Talk to Me. After viewing and discussing objects in the exhibition, the family groups developed their own communication-related inventions. We have invited them to share their projects here.
Inventors: Axel, Vera and Eric
Age of inventors: 10, 10+, and 10+
Invention: Hovercraft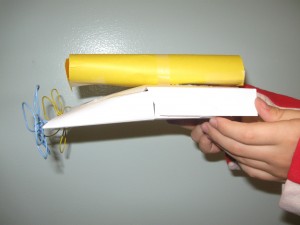 This hovercraft uses a small helium balloon to lift it above the road or water.
Inventors: Daniel, Eva and Scott
Age of inventors: 12, 12+, and 12+
Invention: Project X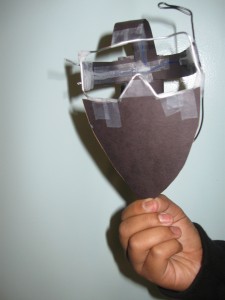 Project X is a mask used for military communications. It is made of a breathable fire-resistant Kevlar and has a multi-way communication system. It is capable of night vision combined with a self-defense system if the soldier is unarmed.
Inventors: Adi and Liat
Age of inventors: 10, and 10+
Invention: Robotic Mannequin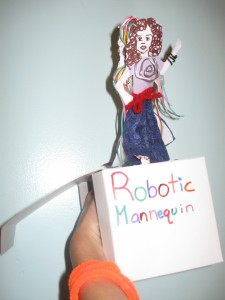 This robotic mannequin allows viewers to see how the fabric looks on a moving body, and saves money so companies no longer need to pay human models.
Inventors: Thomas and Kathryn
Age of inventors: 10, and 41
Invention: Wake No More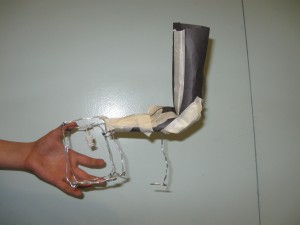 This device is a transparent, soundproof bed cover for a baby bed. It is designed specifically to keep out the sounds of the neighbors' band practice. A tube provides air circulation, and a monitor transmits outgoing sound.
Inventors: Quinn, Milo, Nelson
Age of inventors: 13, 7, and 21
Invention: Blaster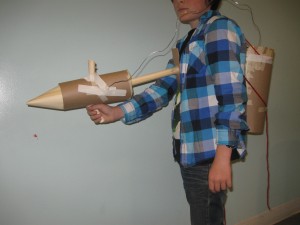 The Blaster is the ultimate water gun. It uses a large syringe that attaches to the user with a harness. Once the syringe is pulled, it releases a surge of water onto its opponent.
Inventors: Ellen and Elizabeth
Age of inventors: 10, and 21
Invention: Kidmobile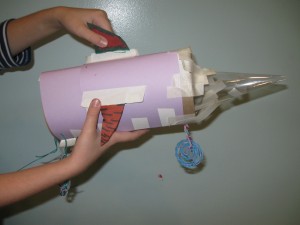 Kidmobile is a car that kids can drive without needing an adult with them. It can go under water, on roads, or in the air. It is like a big ship that is guided by a large wheel, and is powered by wind resistance.