Cultural Creativity and Cultural Rights,
ON and OFF SCREEN

National Museum of the American Indian
New York City





Featured Film: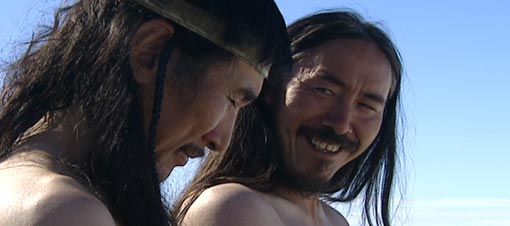 Atanarjuat: The Fast Runner


Traditional Inuit story of a community's life-threatening struggle with an evil shaman





Director:

Zacharias Kunuk


Country of Production:

Canada


First Nations\First Features celebrates an emergent world cinema in filmmaking, the most recent innovation in indigenous storytelling. The directors of these award-winning films draw viewers into alternative cultural worlds through their compelling narratives and distinctive aesthetics. This is the first exhibition to focus on the feature filmmaking "firsts" of indigenous directors. The films in this program comprise a remarkable body of work that cannot be missed.

First Nations\First Features: A Showcase of World Indigenous Film and Media is presented by the Department of Film and Media, The Museum of Modern Art (MoMA); Film and Video Center, Smithsonian's National Museum of the American Indian (NMAI); and Center for Media, Culture, and History (CMCH)/Center for Religion and Media (CRM), New York University (NYU).