Posts tagged 'new acquisitions'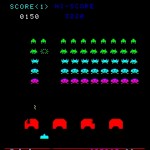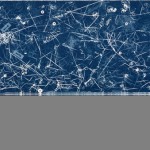 Sound forms the nucleus of much of American artist Christian Marclay's practice. From innovative sound collages, with turntables and records employed as instruments; to the splicing and reconstituting of physical records to create strange, jumping concoctions of melodies Read more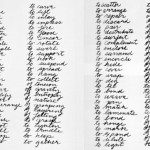 Verb List
(1967–68) serves as a kind of manifesto for this pronouncement.
Read more
"Drawing is a verb," the artist Richard Serra once said. An important new acquisition for MoMA's Department of Drawings, Serra's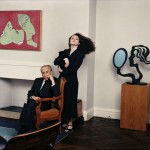 We reinstall the permanent collection in the first five rooms of The Edward Steichen Photography galleries at least once a year, in order to continuously have on view a selection of outstanding works from the Museum's collection. Each new display is organized differently, but all of them aim to suggest the vitality and richness of photography's creative traditions. Read more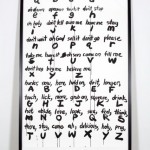 Two recent acquisitions on view in the exhibition I Am Still Alive: Politics and Everyday Life in Contemporary Drawing, which just opened in the Drawings Galleries, prove that text-based art need not be disembodied. While On Kawara's series of telegrams sent to his Dutch gallerist—one of which lent the show its title—used neutral typewriting, modest scale, and the simplest of phrases to attest to a human presence, works by Fiona Banner and Paul Chan assert corporeality through scrawled handwriting, imposing size, and thick, evocative diction. This is art that describes the body at the same time that it re-creates it. Read more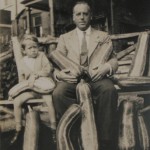 I've recently had the good fortune to assume the role of cataloguer in MoMA's Department of Photography. The greatest perk of my position is simply that I get to work with the photographs in the Museum's collection on a daily basis. One of my first tasks in the department was to catalog a number of important works that recently entered the collection—some by purchase, some by gift. Among my favorites were three photographs by Carleton Watkins, including this awe-inspiring albumen silver print of a crate of peaches; works by Judith Joy Ross and Inge Morath; and a collection of snapshots that came in as the generous gift of New York collector Peter J. Cohen. Read more
As they reach the top of the escalators on the second floor at MoMA, visitors are greeted by a recent acquisition by the South African–born, German-based artist Robin Rhode. Car on Bricks (2008) consists essentially of an idea that the artist has issued in an edition of fifteen unusual multiples, each consisting of a wall drawing and two piles of bricks. Read more
We all know a little—and many of you know a lot!—about video games and gaming culture. Few of us, however, have actually attempted and succeeded in creating our own video game. Not only has the artist Feng Mengbo done so, but the video game he created is so large in scale that it requires installation in an exhibition hall. Mengbo started off this pursuit in a traditional enough way for an artist: in 1993 he created a series of paintings titled Game Over: Long March. Read more
The artist Guy de Cointet (French, 1934–1983) was fascinated with language, which he explored primarily through performance and drawing. His practice involved collecting random phrases, words, and even single letters from popular culture and literary sources—he often cited Raymond Roussel's Surrealist novel Impressions of Africa as influential—and working these elements into non-linear narratives, which were presented as plays to his audience. Paintings and works on paper would then figure prominently within these performances. In his play At Sunrise . . . A Cry Was Heard (1976), a large painting depicting letters bisected by a white sash served as a main subject and prop, with the lead actress continuously referring to it and reading its jumble of letters as if it were an ordinary script. His drawings likewise are almost readable but just beyond comprehension.
Acquired for MoMA's collection in May, these two drawings are strong examples of de Cointet's scriptive compositions, which, alongside abstract forms, are reduced to algorithmic visual codes rather than narrative sentences. In these two particular works the artist meticulously reversed the direction of the inscriptions, a technique more commonly known as "mirror writing." One must hold the drawing up to a mirror in order to read it—a performative act that was not lost on de Cointet. Building upon this mirroring technique, he further obscured the texts in these two works by altering their orientation as well: I can't wait… has to be rotated once to the left for the text to be legible, and to read the text in We must not think that cold… one must turn the drawing upside down. Once deciphered, the texts read as snippets of mundane conversations, such as "I can't wait! But first I've to wash my hands." In other instances sentences are cut off mid-word, as in "work of their dis-," only to have a new line of text begin below, leaving it up to the viewer to complete the sentence.
De Cointet is now recognized as one of the major figures in the Conceptual art movement that emerged in Los Angeles in the 1970s, having strongly influenced a number of prominent artists working in southern California today, including Paul McCarthy and Mike Kelley, for whom both drawing and performance figure significantly in their artistic practices.
Last year MoMA's Department of Painting and Sculpture acquired R. H. Quaytman's Iamb: Chapter 12, Excerpts and Exceptions, with Painting Rack, a work comprised of six paintings, made between 2001 and 2009, set inside (and to the side of) a shallow wooden storage/display case. Two of the paintings were on view in Quaytman's beautifully installed 2009 solo exhibition at the Miguel Abreu Gallery; the others joined the group in the artist's studio before coming to the Museum. In general, I find Quaytman's work to be complicated, but complicated in a completely satisfying way—this is especially true of Iamb: Chapter 12. Some of the panels in the set are minimal, such as an off-white gesso panel interrupted by four vectors; others maximal, like a panel displaying a silkscreen of John Martin's mezzotint Heaven—The Rivers of Bliss (1824–25). The visual asynchronies of the series are undermined by a unified palette of whites, blacks, and half-tones, and by their placement within the rack, with the works' absolute proximity to one another forcing a focused consideration of likeness. Read more