AUTHOR: RON MAGLIOZZI
Posts by Ron Magliozzi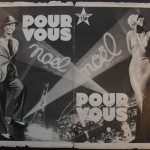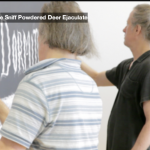 At 8:30 a.m. on August 2, Stephen and Timothy Quay arrived at The Museum of Modern Art conservation lab to complete an installation titled Please Sniff, heralding the Museum's current landmark retrospective of their work. Read more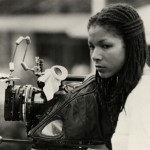 French-Caribbean filmmaker Euzhan Palcy (b. Martinique, 1958) creates politically engaged work exploring themes of race, gender, and social justice from a decidedly feminist perspective. She has written, produced, and directed over 15 fiction features and documentaries since 1983, when her first film, Rue Cases-Nègres (Sugar Cane Alley) won a Silver Lion award at the Venice Film Festival. The director came to The Museum of Modern Art for the opening of her first U.S. career retrospective, Filmmaker in Focus: Euzhan Palcy, (in the MoMA theaters through May 30) and spoke with us about her earliest recollections of filmgoing; her experience as a black woman in the film business; her breakthrough debut; and such signature films as A Dry White Season Read more
The installation of the Tim Burton show took thirteen days, beginning on October 28, 2009, and ending (save some inevitable last-minute tweaking) on Friday, November 13. As the first institution given the opportunity to exhibit Burton's unseen work, the urge to present a comprehensive selection was hard to resist. With 716 pieces of framed art, objects, and media to put in place, the pressure was on—especially since we knew that a series of special openings had been scheduled before the general public arrived: Tim's private opening on November 16 for his friends and collaborators, a Department of Film benefit honoring Tim on November 17, and the opening reception on November 18. The realization that we would soon be hosting Johnny Depp, Danny Elfman, Helena Bonham Carter, Catherine O'Hara, Bo Welch, Glenn Shadix, Diane Wiest, Colleen Atwood, Danny DeVito, Jeffrey Jones, Crispin Glover, and others—not to mention Tim himself—added to the sense of excitement shared by everyone on the MoMA installation team. Read more
We found Tim Burton in London. Just as was the case with the Museum's Pixar exhibition in 2005, we discovered that he, too, held a body of work that had never before been seen by the public. In Tim's case, there was childhood ephemera, high school papers, cartoons, early 8mm and 16mm amateur films, sketchbooks, drawings, verse, art for a number of unrealized film and book projects, work related to well-known feature films, and material cut from his 1997 book The Melancholy Death of Oyster Boy. Keeping things new and fresh would not be a major concern, and we recognized that we would be relying less on studio archives than we had originally expected. The obvious issues were what to select from a personal archive that contained close to 10,000 elements, and how to make sense of it all. Read more
The search for Tim Burton took us to four Hollywood studio archives, five independent production company collections, and four private lenders, exposing us to an interesting variety of archival situations. Studio archives are traditionally housed on the lots where their films and television programs are shot, or, if their collections are large enough and the demand great enough, in off-lot research centers and warehouses. When we visited Twentieth Century Fox and the Disney Corporate archives, we got to stroll the studio grounds, and we were hoping for a glimpse of a production in progress through the open door of a soundstage—readers who can recall Paul Reubens on a bicycle being chased around the Warner Bros lot at the end of Pee-wee's Big Adventure (1985) will have a picture of the craziness we were expecting. But as it turned out, the lots were as quiet as an empty office park on summer weekends. Disney's Animation Research Library is a sleek facility away from the studio, and the Warner Bros storage site is located in an industrial area. At each we were assigned teams of archive specialists who showed us carefully preserved art and film props. Half of the Los Angeles area sites we visited were in Tim's hometown of Burbank, CA, which he used as a muse for such early films as Edward Scissorhands (1990) and The Nightmare Before Christmas (1993), so we made a particular point of soaking up the atmosphere of that city. Read more
I like to compare the process of organizing a large-scale museum exhibition like Tim Burton to the process of producing a film. (What can I say, I'm a film person!) You start with an idea, and then research the subject as if you were writing a script—in the case of a gallery show, this means determining what art, objects, media, and documentation are available, and how they can most effectively be used to tell a "story." Ideally, you want your interpretation of the materials to seem fresh and relevant to a contemporary audience. Typically you negotiate for the loan of materials to your show from various archives around the world—sort of like signing "stars" to a film—and then work with teams of exhibition designers, graphic artists, lighting technicians, A/V folks, carpenters, and so forth to bring your show to life in a gallery, just as the director and producers collaborate with a production department on the lot of a film studio during the making of a movie. Read more
Needless to say, coming up with the idea that a Tim Burton exhibition might be a worthwhile endeavor was not enough in itself to make it happen. The next step was to create a project proposal.  So even before speaking to the Museum's Exhibition Committee or to Burton himself, we set about the task of developing a thesis for the show. Read more
If I were to begin with a formal history of the Museum's eighty or so gallery exhibitions on filmmakers, film studios, and international filmmaking since 1939, this might make for a dull start to our Burton blogs. Instead, here's my personal story of how MoMA's Tim Burton began.
In fact I can tell you the precise moment when the idea popped into my head. It happened on July 31, 2005 (my birthday by the way), at an 11:00 a.m. screening of Burton's Charlie and the Chocolate Factory at the Kaufman Astoria Stadium 14 Cinema in Queens, NY. Today, now that all of the single-screen neighborhood movie theaters I spent my childhood in are gone, my favorite place and time to go to a movie is a large multiplex at the earliest morning screening when the melancholy of the deserted, over-sized spaces somehow speaks to my feelings of nostalgia for past movie-going experiences. Read more
If you are interested in reproducing images from The Museum of Modern Art web site, please visit the Image Permissions page (www.moma.org/permissions). For additional information about using content from MoMA.org, please visit About this Site (www.moma.org/site).
© Copyright 2016 The Museum of Modern Art