AUTHOR: CARA MANES
Posts by Cara Manes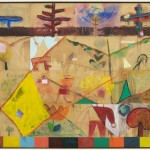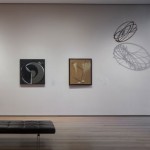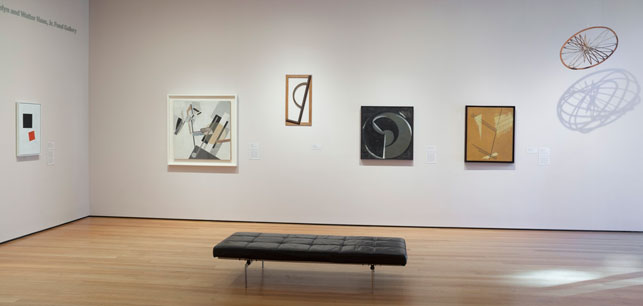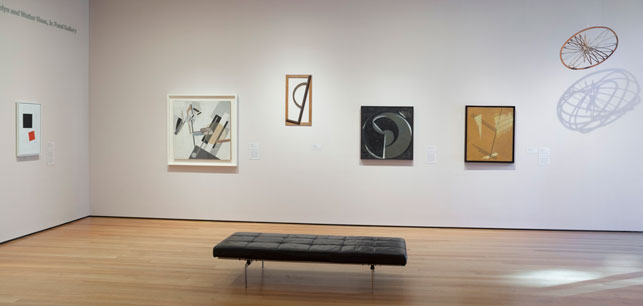 Installation view of the fifth-floor Alfred H. Barr Painting and Sculpture Galleries, The Museum of Modern Art, summer 2013. Pictured are works by from left to right Kazimir Malevich, [at far left], El Lissitzky, Vasily Ermilov, and Aleksandr Rodchenko. Photo: John Wronn]
MoMA's collection galleries are always changing. When the Artist's Choice: Trisha Donnelly exhibition closed this past summer in one of the fifth-floor galleries, the Department of Painting and Sculpture had a chance to use that space to conceive a new installation of Russian art from the Museum's collection. Read more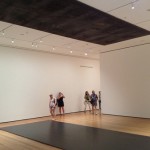 Richard Serra's Delineator (1974-75), in the Museum's fourth-floor collection galleries, is the newest addition to MoMA's collection of Painting and Sculpture. The work consists of two rectangular steel plates, each measuring 10' x 26' and weighing in at two and a half tons apiece.
If you've visited the Museum in the past few months, you may have seen the special installation of F-111, the massive 23-panel painting that artist James Rosenquist made to wrap around the four walls of the Leo Castelli Gallery Read more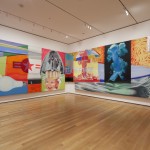 A special installation recently opened at MoMA of James Rosenquist's F-111, an 86-foot-long painting that the artist designed to extend around all four walls of the Leo Castelli Gallery, at 4 East 77 Street in Manhattan. Read more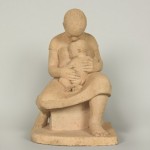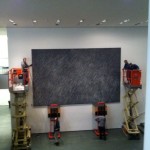 Have you ever wondered what it takes to get a 21-foot-wide painting up onto a museum wall? More than a hammer and nails, to be sure! We recently installed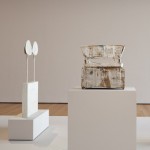 On July 5, the art world lost one of its key figures when Cy Twombly passed away. A remarkably innovative and deeply influential artist, Twombly left an important legacy that resonates in a broad range of contemporary work. Read more
Take a look at this sleek, smooth sculpture by Constantin Brancusi—a shimmering ovoid form seemingly floating in space. Would it ever strike you as one of the most difficult objects in our collection to photograph? Well, it is! Read more
If you are interested in reproducing images from The Museum of Modern Art web site, please visit the Image Permissions page (www.moma.org/permissions). For additional information about using content from MoMA.org, please visit About this Site (www.moma.org/site).
© Copyright 2016 The Museum of Modern Art