Five for Friday, written by a variety of MoMA staff members, is our attempt to spotlight some of the compelling, charming, and downright curious works in the Museum's rich collection.
On Sunday the Academy of Motion Picture Arts and Sciences will hand out another batch of gold-plated statuettes, so armchair filmmakers like myself are all in a lather about who will win, who
deserves
to win, and the films, performances, and technical achievements that didn't even make the cut. (I'm still bitter about the omission of Adèle Exarchopoulos from this year's Best Actress category.)
With well over 25,000 titles, it's no surprise that MoMA's film collection includes quite a few Best Picture winners (including the very first one, William A. Wellman's Wings, from 1927). In fact, MoMA even has an Oscar of its own; awarded in 1978, for "contributions to the public's perception of movies as an art form," it's currently on display in the Museum's film lobby.
But even a casual look through the titles in the collection reminds us of some occasions when the Academy dropped the ball altogether in the Best Picture nominations. Gigi took the gold(plate) for 1958, while Alfred Hitchcock's Vertigo wasn't even invited to the party. The winner for 1968 was another musical, Carol Reed's Oliver!, which is…fine, but Stanley Kubrick's game-changing 2001: A Space Odyssey? Not nominated. And there's something just plain wrong about 1989, when Spike Lee's incendiary classic Do the Right Thing was ignored…and Driving Miss Daisy won the Oscar. Yikes.
Of course, hindsight is 20/20, and great art often goes unrecognized until decades, even centuries, down the line (just ask Vincent van Gogh…in his good ear). In many ways a far worse crime is knowing you've got a good thing on your hands…and blowing it anyway. Below are five undisputed classics in MoMA's collection that made it all the way to a Best Picture nomination, only to loose to inferior* competition. (*Obviously this stuff is purely subjective. If you strongly disagree with any of this then by all means, let me have it in the comments.)
FIVE BEST-PICTURE MULLIGANS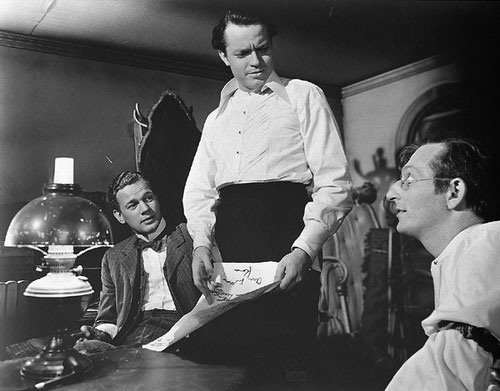 1. Citizen Kane. 1941. USA. Directed by Orson Welles
Citizen Kane tends to hover around the number one spot of most "greatest films ever made" discussions, so this one's a fairly straightforward "Oops." (Although, as MoMA film curator Charles Silver pointed out on this site, the Academy may have had it in for Welles.) In all fairness, the film that did win, John Ford's How Green Was My Valley</a> (which is also in MoMA's collection), has gotten something of a raw deal over the ensuing decades because of the comparison.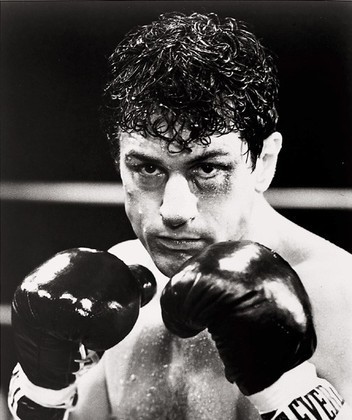 2. Raging Bull. 1980. USA. Directed by Martin Scorsese
This one's straight-up unforgivable. Arguably the finest American film of the past 40 years, Scorsese's crowning achievement took a back seat to Robert Redford's mawkish three-Kleenex melodrama Ordinary People. Even worse, Michael Chapman's stark black-and-white cinematography lost out to the innumerable sunset shots in Roman Polanski's gauzy Thomas Hardy adaptation, Tess.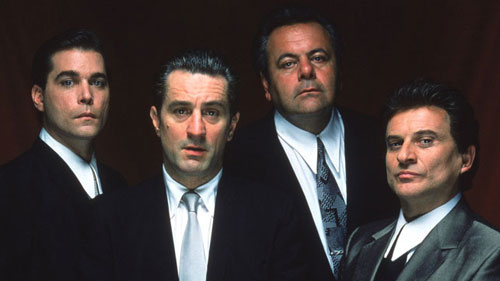 3. Goodfellas. 1990. USA. Directed by Martin Scorsese
At least this time around the movie that beat Martin Scorsese's entry had the sweeping, epic scope that the Academy is so deeply in love with. Kevin Coster's Dances with Wolves hit all the typical sweet spots: Period piece? Check. Lots of landscape shots? Check. Actor-turned-director? Check. In some ways, the gritty, ambitious Goodfellas didn't have a chance.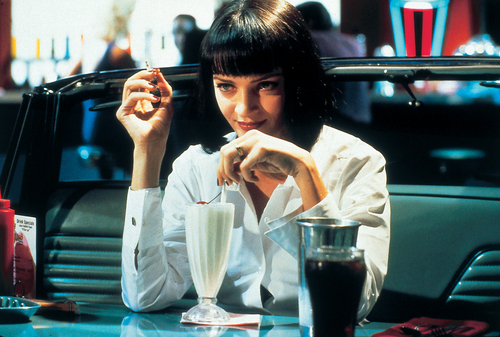 4. Pulp Fiction. 1994. USA. Directed by Quentin Tarantino
Say what you will about Quentin Tarantino's film-geek schtick 20 years on, it's hard to overstate the impact Pulp Fiction had on the subsequent decade of American filmmaking. Featuring whip-smart (and often hilarious) dialogue, iconic performances, and Andrzej Sekuła's understated ground-level photography, it is also one of the few great American postmodern films. It lost out to Forrest Gump, a film-length string of platitudes about chocolate by a director whose best film to date is Back to the Future. (Not that there's anything wrong with that. Back to the Future is awesome.)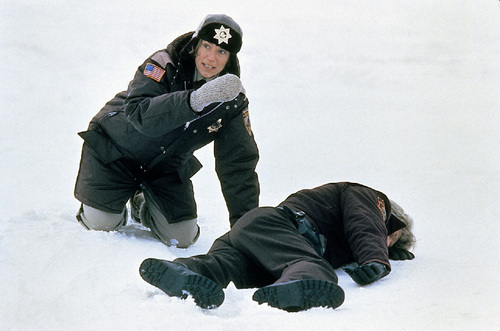 5. Fargo. 1996. USA. Directed by Joel Coen
Speaking of sweeping historical epics, The English Patient sure is one of those! This is, admittedly, the least egregious example on the list—if nothing else, Anthony Minghella's The English Patient features some of the best desert photography since David Lean's Lawrence of Arabia. But…when's the last time you thought about sitting through The English Patient again? And had you run out of Ambien at the time? Fargo, on the other hand, is a masterful exercise in understatement (except those great big Midwest accents) with a brilliant (and Oscar-winning) screenplay and haunting, snow-swept visuals by Roger Deakins, the Susan Lucci of cinematographers (11 nominations in the past 20 years…and still no statue!).