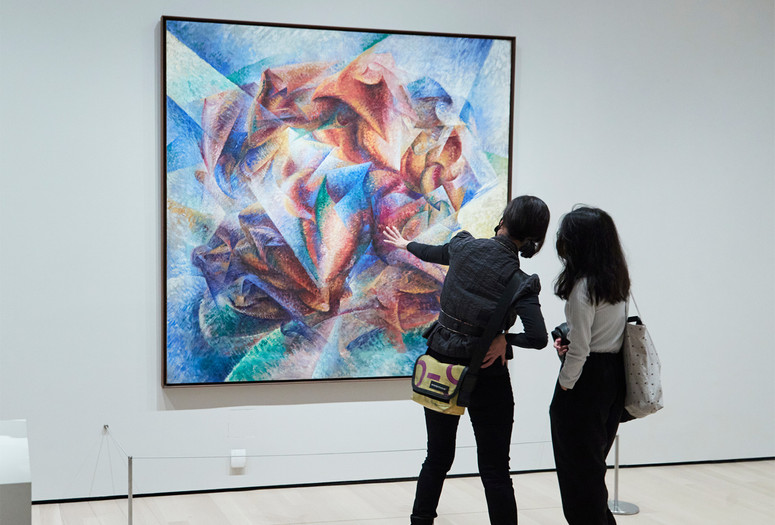 Experience the serenity of an exclusive tour of MoMA before the museum opens to the public. Join your professional art-historian guide on a relaxing stroll through the galleries and connect on a deeper level with the works on display.
Tours meet in the early morning, and you'll get a full hour of exclusive access to the galleries via a private entrance. With your guide and a small group, you can take advantage of the morning's peace and tranquility to look more deeply at works that typically draw larger crowds of visitors, while taking in fascinating facts and anecdotes about the artists and their techniques.
Museum admission included in the cost of the tour.
Afterward, explore MoMA's six floors of galleries at your leisure. Discover an extensive range of modern and contemporary art, ranging from European painting and sculpture of the 1880s to contemporary film, design, and performance art. Admire famous works of modern art like Claude Monet's Water Lilies, Pablo Picasso's Les Demoiselles d'Avignon, Henri Matisse's Dance (I), and Andy Warhol's Campbell's Soup Cans alongside contemporary pieces by Elizabeth Murray, Cindy Sherman, Ai Weiwei, and many others.
For more information, please email [email protected] or call (212) 708-9685.