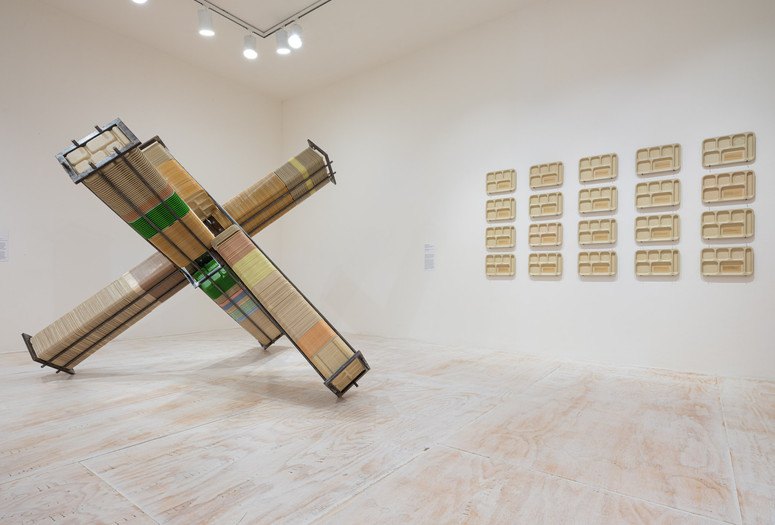 Working with Rutgers University Carceral Studies Working Group, MoMA PS1 will continue its commitment to providing a platform for issues around criminal justice with a day-long symposium. This online program will serve as an interdisciplinary space for presentations and discussions from a diverse range of scholars, artists, and activists focused on historicizing, theorizing, and deconstructing the carceral state and its expansive and diffusive structures and economies. Taking place at one of the central institutions of contemporary art in the US, participants will address urgent questions about the role of artists and curators as activists. The participants will delve into recent and ongoing questions about how cultural institutions grapple with legacies of inequalities, featuring a range of scholars, critics, artists, and activists who work with communities and organizations to enact abolitionist structures. Panels will consider histories, practices, institutions, and collective movements to transform and abolish carceral frameworks.
This symposium will be streamed live here on March 26 from 12 to 5 p.m. EST. The video will be archived and available to view afterward.
Participants include:
Dr. Nicole Fleetwood; Ronak Kapadia; Emily Allen-Hornblower, Nafeesah Goldsmith, Edward Kates, and Marquis McCray; Jeanine Oleson; Piper Anderson; Michelle Jones; Donna Murch; Sharon Luk; Adamu Chan; Rahsaan Thomas; Mariame Kaba and jackie sumell; Yves Tong Nguyen; Che Gossett; Itzel Corona Aguilar; Maria Gaspar; Ashley Hunt; Jackie Wang; Elena Ketelsen Gonzalez; Dylan Rodriguez
This program is presented in conjunction with Marking Time: Art in the Age of Mass Incarceration.