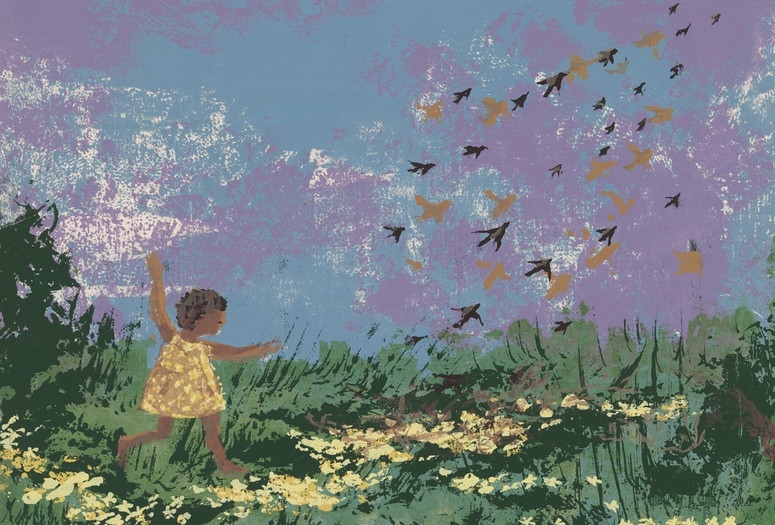 Pack your bags as we travel to places real and imagined in works of art! We'll use our senses, our bodies, and drawing materials to explore the artwork of Betye Saar, Vincent van Gogh, and others. For families with kids ages five to 10. Caregiver participation is optional, but we recommend that a caregiver is present for younger children.
Register for the February 18, 10:30 a.m. EST session here.
This session will be held online through Zoom, a free video-conferencing software. Participants should have access to a computer, smart phone, or tablet with a camera and Internet access. Participants may also dial in using a phone line.
Accessibility
This session will have software-generated closed captions. A PDF of the presentation will be distributed to participants upon request 24 hours prior to the program. American Sign Language (ASL) interpretation and live captioning are available with two weeks advance notice, contingent on service provider availability. For more information on accessibility at MoMA please visit moma.org/visit/accessibility/. For accessibility questions or accommodation requests please email [email protected] or call (212) 708-9805.
Materials
Suggested materials: several pieces of paper; a pencil; colored pencils, crayons, or markers