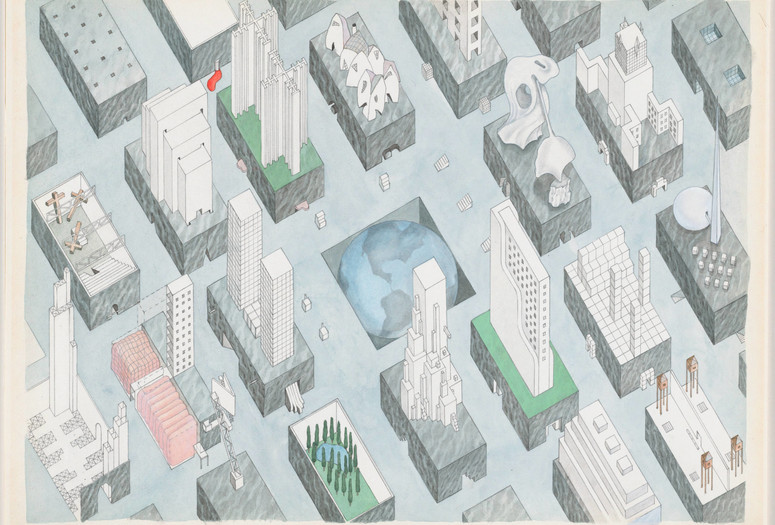 Now & Then is an exclusive virtual event series for Corporate Members that uses today's lens to explore past and present treasures in MoMA's collection, the art world, and beyond. In our first event of this series, Sean Anderson, Associate Curator, Department of Architecture and Design, will explore the future of cities.
We are witness to the combined effects of climate change confronting social justice and social distancing at multiple scales throughout the world today. Until recently, no one could also imagine the devastation to cities and communities wrought by a pandemic. Architects, urban planners, landscape architects, developers, and designers will all need to come together to rethink every aspect of the city and civic spaces including resiliency, reinvention, and investment. Addressing aspects of materiality, structure, collaboration, public health and equity, Anderson will explore the potentials for dynamic cities built from innovative architecture.
To register, please email [email protected].