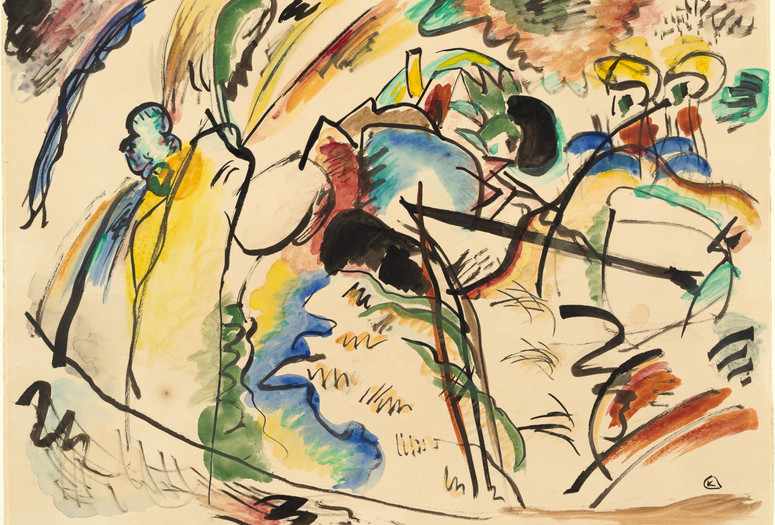 Have you ever felt so moved by music that you wanted to sing, to dance, to paint? Look closely at works of art inspired by music, then create your own abstract artwork as we listen to a sampling of musical pieces.
For kids ages five to 10. Caregiver participation is optional, but we recommend that a caregiver is close by for younger kids.
Materials: you can choose to use drawing materials, paint, or watercolors, along with paper.
Volkswagen of America is proud to be MoMA's lead partner of education.

Family Programs are made possible by The Samuel and Ronnie Heyman Family Endowment Fund.

Generous funding is provided by The William Randolph Hearst Endowment Fund and Brett and Daniel Sundheim. Additional support is provided by the Annual Education Fund.