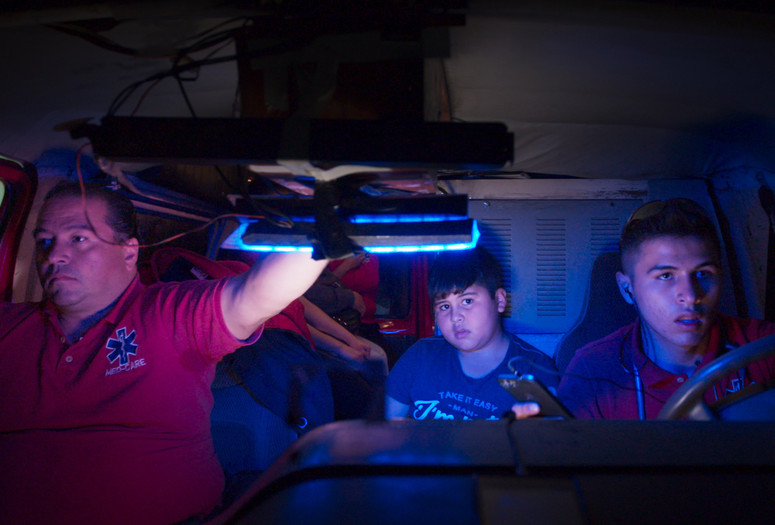 This summer, MoMA is presenting a selection of screenings throughout the five boroughs, in partnership with Rooftop Films. MoMA members get 50% off admission to over 30 outdoor screenings across New York City this summer, plus free admission to the special programs below, co-presented by MoMA's Department of Film.
Midnight Family
2018. USA/Mexico. Directed by Luke Lorentzen. 81 min.
The Ochoa family runs a for-profit ambulance in Mexico City, competing with other EMTs for patients in need of urgent help. While making a living in this cutthroat industry, they struggle to keep their financial needs from jeopardizing the people in their care. When a crackdown by corrupt police forces the family to try legitimizing their operation, their desperate financial situation pushes them into questionable practices even as they continue providing essential emergency medical services. In humanizing the Ochoas' ethically compromised business, Midnight Family explores urgent questions around healthcare, the failings of government and the complexity of personal responsibility. A 1091 Media release
Reserve tickets at the Rooftop Films website.
Not a MoMA member yet? Join today.