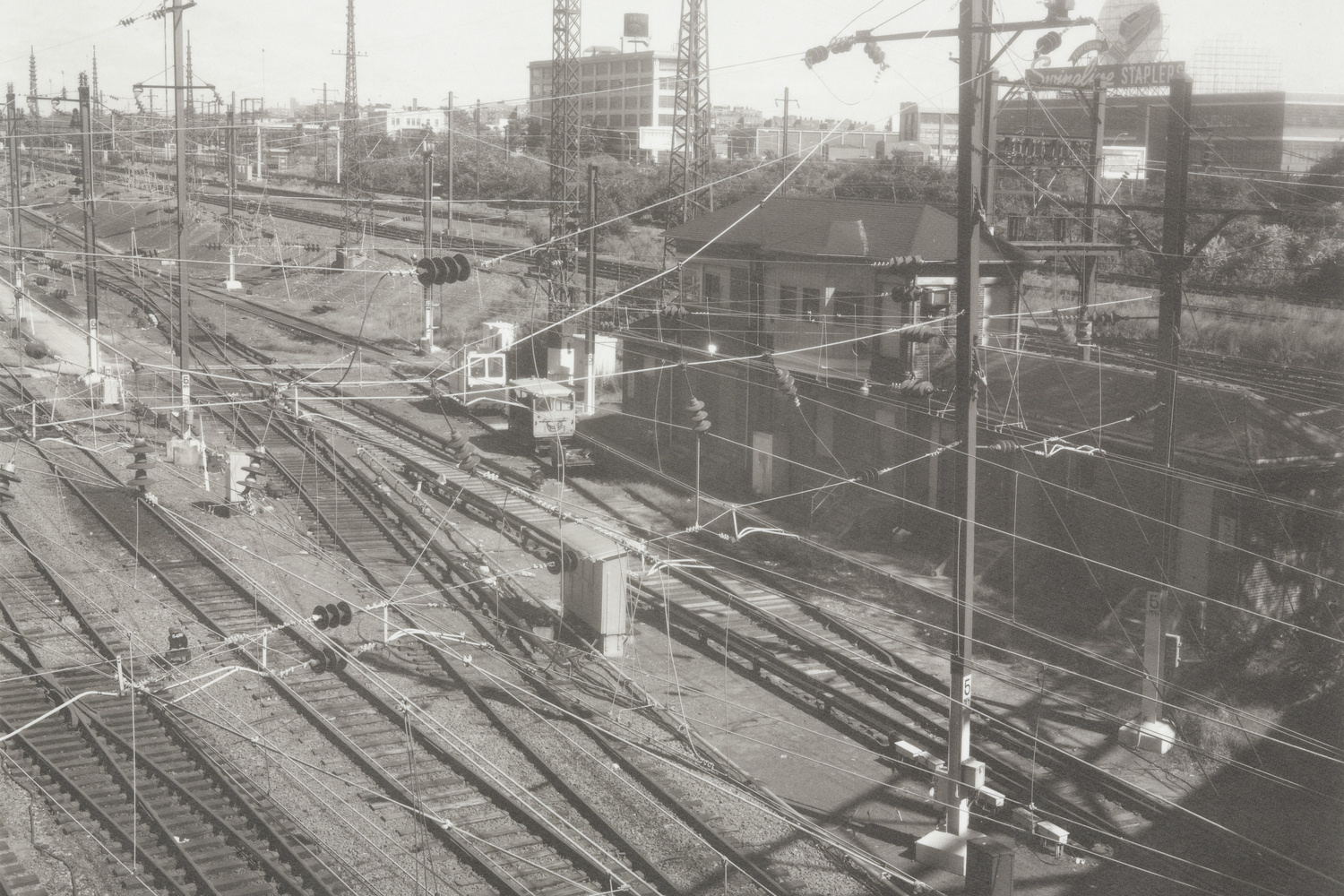 The first in a two-part series convened by MoMA and MoMA PS1, this panel discussion will consider the myriad ways in which the infrastructural mechanisms of Long Island City, Queens, have been impacted by the rapid growth of New York City's technology workforce. The media spectacle around Amazon's announced entrée and sudden departure from the neighborhood has underscored the need for a broader conversation about Long Island City, its infrastructural circumstances, and its role within the infrastructure ecosystem of New York City. Much as these infrastructure-related conditions are particular to the vicinity, they are also in various ways emblematic of New York City's present confrontations with the urban planning legacies of the past century.
Railways, traffic, ports and water systems, and schools are the physical and institutional mainstays of Long Island City infrastructure. A waterfront community, Long Island City has been redefined by the high rises and esplanade on its East River–facing coast over the past two decades. Yet the neighborhood is also bordered by other waterways that are less frequently associated with the vicinity's continuing building boom but are nonetheless impacted by ongoing development, Newtown Creek chief among them. Declared a Superfund site in 2010 by the Environmental Protection Agency, the brook continues to suffer from extreme pollution and combined sewer overflow. How the impending redevelopment of Sunnyside Yards, one of the country's largest rail yards, will impact the neighborhood's matrix of civil infrastructures remains to be seen. All of these issues will be addressed in a discussion among a range of stakeholders in these ongoing developments.
Speakers include Elizabeth Lusskin, President, Long Island City Partnership; Jukay Hsu, Cofounder, Pursuit, and Vice Chair, Friends of the Brooklyn Queens Connector Board of Directors; and Juliette Michaelson, Executive Vice President, Regional Plan Association. The conversation will be moderated by Justin Garrett Moore, Executive Director, New York City Public Design Commission.
This event is free and open to everyone, but space is limited and a ticket is required. Tickets will be available on April 15, on a first-come, first-served basis. Tickets can be reserved online.
Jukay Hsu is the cofounder and CEO of Pursuit, whose mission is to create transformation where it is needed most. Pursuit's programs increase participant incomes from $18,000 to $85,000 and create leaders reflective of the diversity of our society. After graduating from Harvard University, Hsu served as a US Army officer, commanding a rifle platoon in Iraq and earning the Bronze Star Medal. Hsu served as the youngest member of New York City Mayor Bill de Blasio's Transition Team and Jobs Task Force. He currently serves as a director of the New York City Water Board and as vice chair of Friends of the Brooklyn Queens Connector. He also serves on the Amazon Community Advisory Committee.
Elizabeth Lusskin is president of the LIC Partnership and executive director of the LIC Business Improvement District. She is the co-chair of the Sunnyside Yard Master Plan Steering Committee and a member of the Western Queens Tech Task Force, and was co-chair of the Amazon Community Advisory Project Plan Committee. Prior to LIC, she served as the chief of staff and VP of strategic initiatives at the Polytechnic Institute of New York University. She advised a range of clients through her former consulting practice. Lusskin was previously deputy commissioner of NYC SBS, general counsel to the Downtown Alliance, and legislative counsel at NYS Office of Federal Affairs. She is a graduate of Yale University and NYU School of Law.
Juliette Michaleson is executive vice president at Regional Plan Association, a civic urban-planning organization focused on growth and sustainability in the New York Tri-State area. Michaleson led the production of the 2017 Fourth Regional Plan, a long-range, comprehensive plan to promote prosperity, equity, health, and sustainability in the region. The plan was created over five years and involved hundreds of civic groups, community/grassroots organizations, business leaders, and designers, giving it a broad base of support leading into implementation.
Justin Garrett Moore is an urban designer and the executive director of the NYC Public Design Commission. He has extensive experience in urban design and city planning—from large-scale urban systems, policies, and projects to grassroots and community-focused planning, design, and arts initiatives. At the Public Design Commission, his work is focused on prioritizing the quality and excellence of the public realm, and fostering accessibility, diversity, and inclusion in the City's public buildings, spaces, and art. He is a member of the American Planning Association AICP Commission and the black urbanist collective BlackSpace, and he serves on the faculty at Columbia University's Graduate School of Architecture, Planning and Preservation.