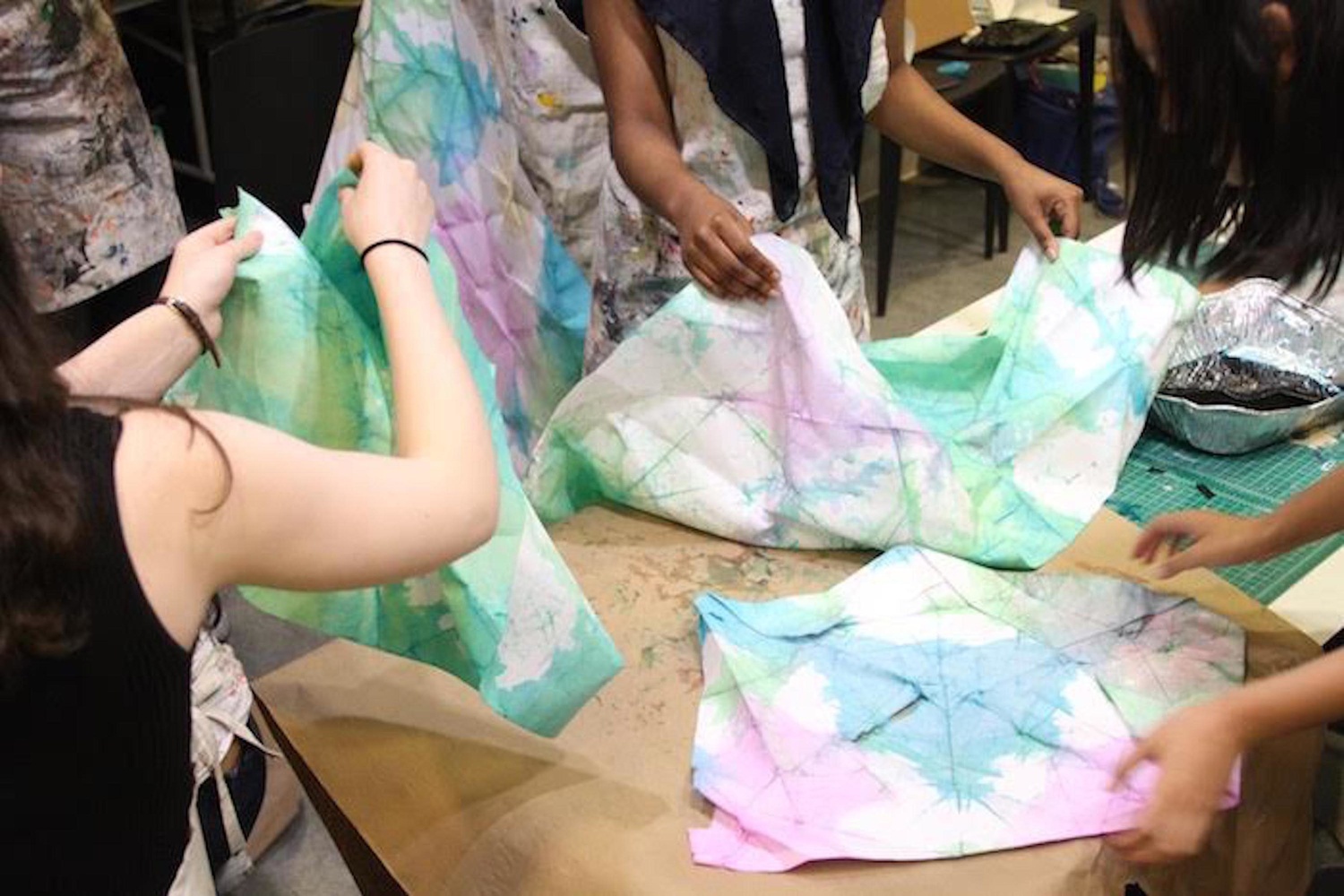 Join artist Claire Christerson for an art-making workshop exploring the connection between text and collaborative drawing. Participants will look into the often private world of journals, diaries, and text messages—things that we write for ourselves and small groups of friends and confidants. Then, using a variety of different art materials and techniques, these private writings will be transformed into vibrant, expressive works of collaborative art.
No previous art-making experience is required. This workshop is free for all NYC high school students.
Education at MoMA is made possible by a partnership with Volkswagen of America.

Teen Programs are made possible by an endowment established by The Carroll and Milton Petrie Foundation. Additional support is provided by The Brown Foundation, Inc., of Houston and by the Annual Education Fund.