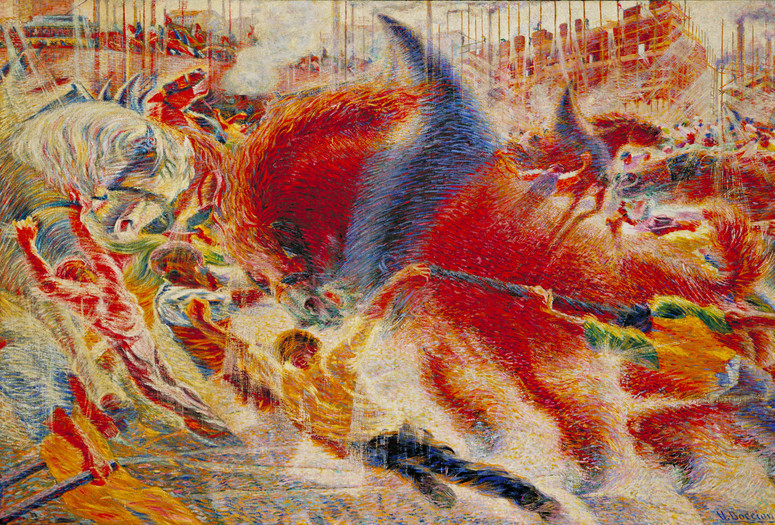 Can artists be taken at their word? Join us as we attempt to answer this question by exploring two modern movements—Futurism and Surrealism. Both movements produced manifestoes (or anti-manifestoes), but the texts are often difficult and opaque. Through close looking and reading, we'll evaluate the extent to which the artists' words match up with their work.
This session will be led by Lauren Kaplan.
Join us for lively conversations and engaging activities, facilitated by Museum educators, that offer insightful and unusual ways to engage with MoMA's collection and special exhibitions.
Gallery Sessions are free for members and Museum admission ticket holders. No registration is required. Groups meet in the Marron Atrium, Floor 2.
FM headsets for sound amplification are available for all talks.