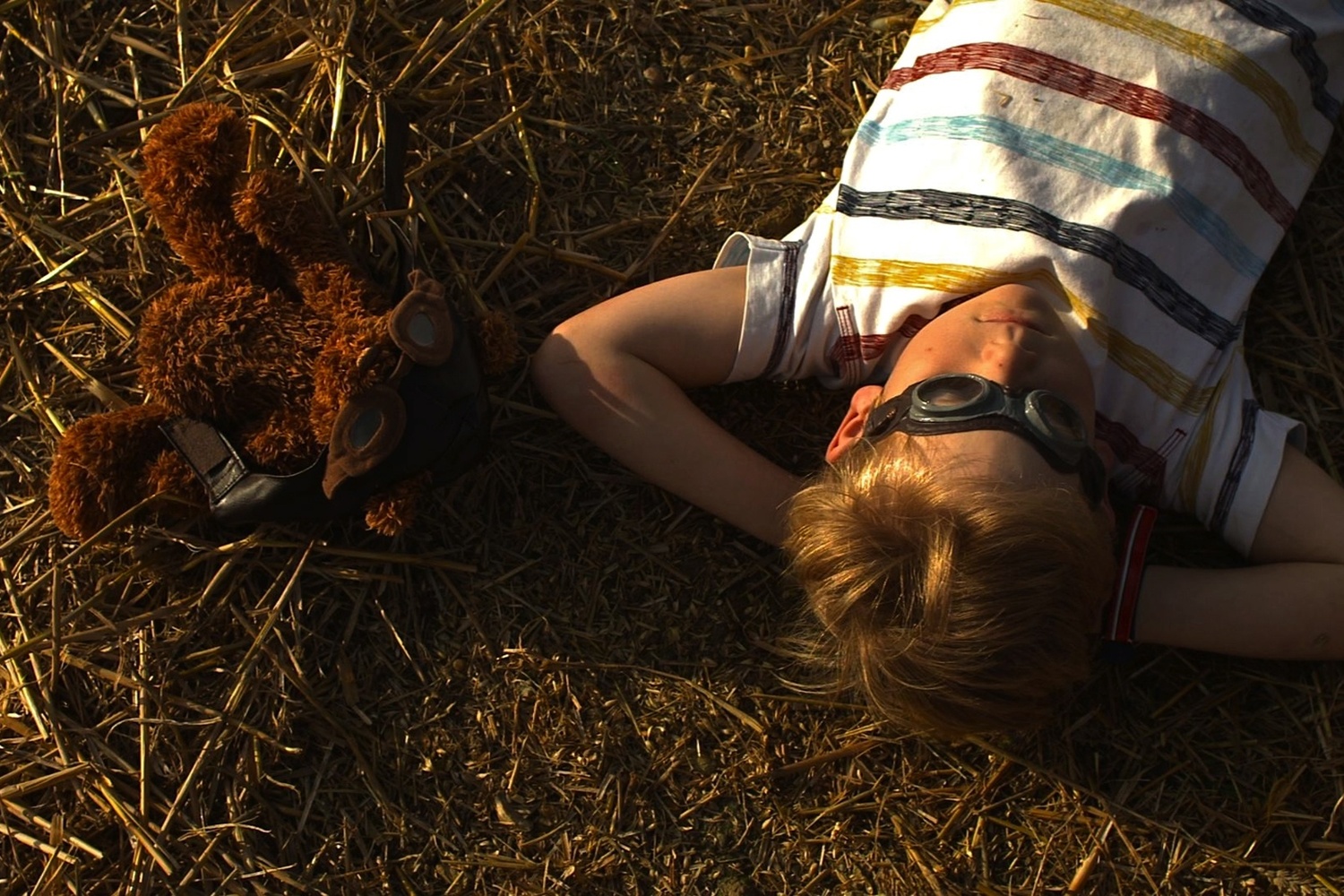 Rosie's World—Far Away. 1999. Scotland. Directed by Lynne Wiseman. 8 min.
Rosie has trouble with her eyesight. After a visit to an eye doctor, and some new glasses, her world becomes clear again. But Rosie worries about how her classmates will react to her appearance. Will they like her new look?
Benny and Jack's Flying Machine. 2012. Great Britain. Directed by Krysten Resnick. 8 min.
Jack is a seven-year-old boy who spends most of his time playing with his best friend Benny, a ragged stuffed teddy bear. On this morning, Jack decides that today will not be like any other day. Today is the day he will fly.
Rabbit and Deer. 2013. Hungary. Directed by Péter Vácz. 16 min.
Best friends Rabbit and Deer share everything, including a love of hot chocolate with marshmallows, but their friendship is challenged by the discovery of a third dimension.
Enjoy new and classic family-friendly short films, engaging discussions, and suggestions for follow-up activities in the Museum's galleries. This program is for individual families of up to two adults and up to three kids.
View more Family Programs.

Tickets: Free tickets are distributed on a first-come, first-served basis starting at 10:00 a.m. on the day of the program at the information desk in the Education and Research Building, at 4 West 54 Street.

Contact: (212) 708-9805 or familyprograms@moma.org

Accessibility: Sound amplification devices are available for all programs. All theaters are equipped with loop systems and are wheelchair accessible.