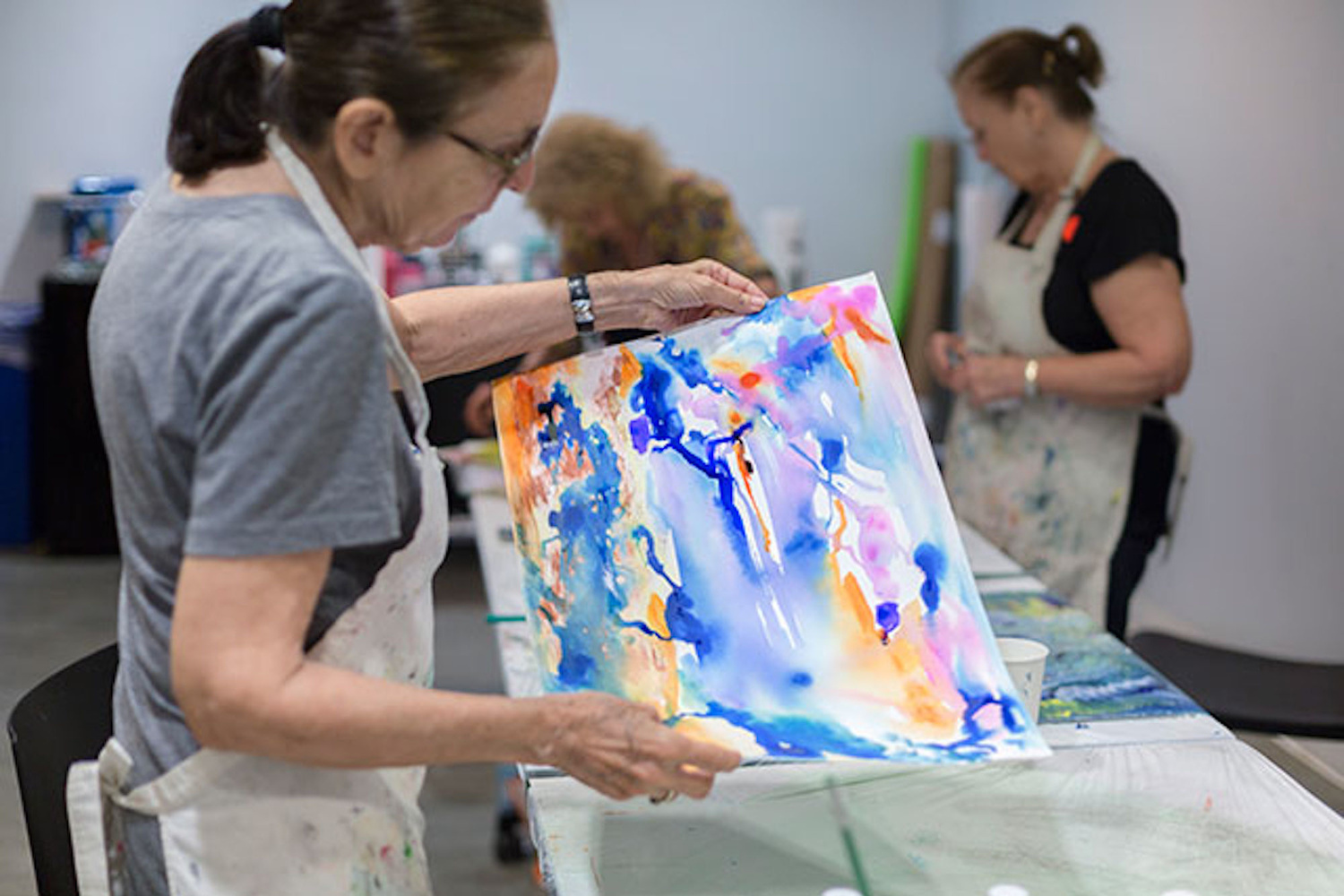 Use liquid watercolor, ink, and vellum to create layered images that explore color. All materials are provided and no experience is necessary. This workshop is offered twice.
This program is fully subscribed. Adults ages 65 and up can register for the waiting list for the 10 a.m. workshop or the 2 p.m. workshop.
Older New Yorkers of diverse abilities and backgrounds can engage with MoMA's collection and special exhibition for free through our Prime Time programs. We offer free monthly programs at the Museum, as well as customized Museum visits and/or community-based programs for aging-services organizations within New York City.
For more information, please call Prime Time at (212) 333-1265, fill out our contact form, or e-mail primetime@moma.org.