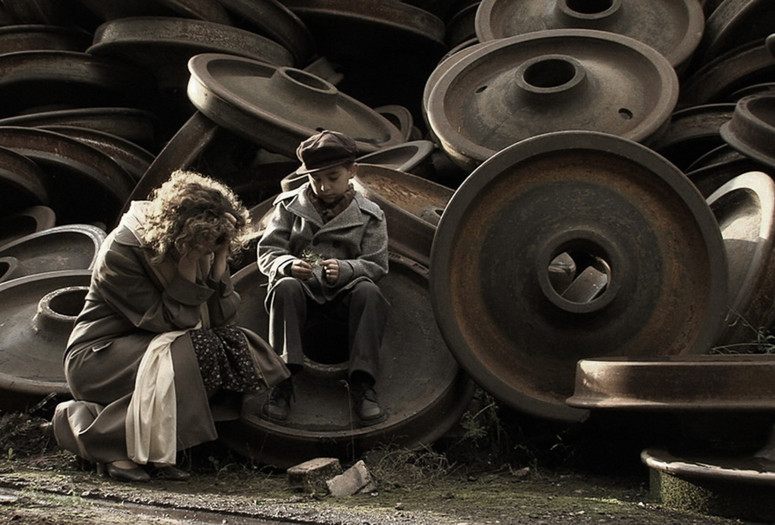 Netavi ik teatri aris?! (Will There Be a Theater Up There?!). 2011. Georgia. Directed and cowritten by Nana Janelidze. In Georgian; English subtitles. 55 min.
With Kakhi Kavsadze. Based on the true life experiences of the Kavsadze family, and starring one of the most popular Georgian actors, Kakhi Kavsadze, this powerful film—part historical essay and part recreated biography—uses the tragic circumstances of the 20th century (WWII and the aftermath of the Soviet regime) as the backdrop for a chronicle of a Georgian family. Opening scenes depict a former railroad-car repair plant bearing the name of Stalin, before the film proceeds to the stage of Tbilisi's Rustaveli Theater, an apt location filled with poetic resonances for a poignant work of reclaimed history.
Ojakhi (The Family). 1985. USSR. Written and directed by Nana Janelidze. In Georgian; Russian voiceover and English subtitles.. 25 min.
With Veriko Anjaparidze, Natela Mikhaldiani, Tina Mepisashvili. Originally made for TV, this slice-of-life drama reveals Janelidze's keen eye for intergenerational family dynamics. Lovingly made with an authenticity that has a near-documentary feel.