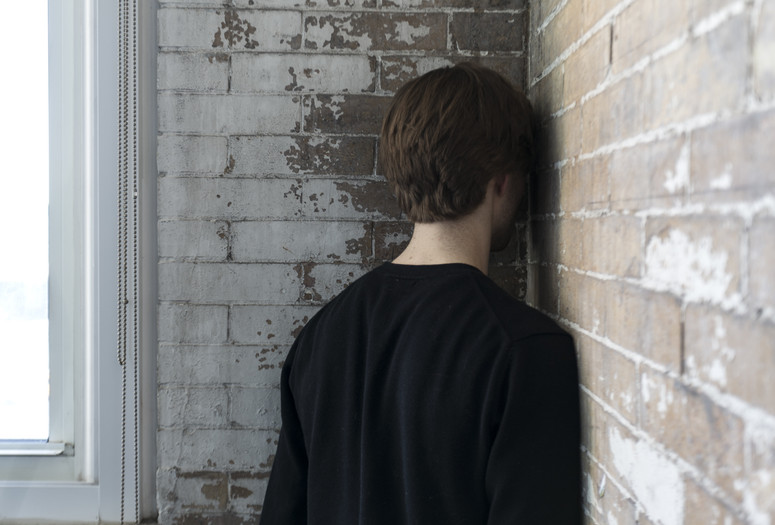 Palais de Tokyo (Paris, France) imagines an afternoon of discoveries, where artists and creators are invited to invade MoMA PS1's galleries, courtyards, stairwells and the VW Dome plunging the visitor into an experience of surprise and wonder, through performances, screenings, and talks.
With Ed Atkins, Davide Balula, Oliver Beer, Neil Beloufa, David Douard, Ryan Gander, Bridget Polk and members of the research consortium ESTAR(SER).
Oliver Beer, Composition for Tuning an Architectural Space
2:00 p.m.; 3:30 p.m.; 5:00 p.m.
Oliver Beer's The Resonance Project, an ongoing body of work, consists of films, sound pieces, and performances that use the human voice to stimulate architectural spaces to resound at their resonant frequencies, transforming them into vast architectural instruments.
The artist continues this series of works with a composition performed in situ for five singers at MoMA PS1 – giving the architecture its voice and revealing its unique acoustic print.
Bridget Polk, Balancing rocks
2:00-6:00 p.m., the Courtyard
Bridget Polk started the meditative, grounding, and captivating practice of rock balancing on the banks of the Hudson River in 2009 after discovering photographs of balanced rocks in a California newspaper. Spending endless hours on finding the right balance, Bridget Polk manages to build inconceivable sculptures that seem to defy the laws of physics.
Going on with her continuous exploration of matter, Bridget Polk spends the afternoon sculpting the balancing rocks at MoMA PS1.
The Rülek Scrolls and the Practice of the Door, by the members of the research consortium ESTAR(SER).
2:00 p.m. – The Rülek Scrolls and the Practice of the Door, Lecture, VW Dome
2:30-5.30 p.m. – The Rülek Scrolls and the Practice of the Door, Workshop/Exercises, Galleries
New evidence strongly suggests that the Francophone Transylvanian philologist-explorer Marton Bialek (1889-1966) was an associate of the Order of the Third Bird. Scholars with an interest in these matters will present a brief biography and reveal Bialek's fascinating Exercise of the Trochilus, a formal protocol for sustained attention to a work of art. Guided collective experimentation will be encouraged. All are welcome, regardless of their knowledge of Bird practices.
Complimentary bar with signature drinks selected from Artists' Cocktails by Ryan Gander
3:00-5:00 p.m., the Terrace
Artists' Cocktails by Ryan Gander is a collection of cocktail recipes invented by nearly 100 contemporary artists including Gander himself. Serving the cocktails allows the visitor an opportunity to "consume," as well as enjoy a work of art.
For this special event Gander has personally selected three cocktails –
10:32, May 16th 2015, Paris, Rue Mazarine, outside smoking, Roxy Music audible from inside, south London girls running through the street, shouting, banter, laughing, familiar accents, I look at my watch, 10:33. (AKA 10:32)
Irwin Green
My name is Dancing
Abbé Faria
The Fairfield International
Ryan Gander and Simon Turnbull
"Fearful of (the green shiso plants) not reseeding and growing next year I've been stripping the leaves and producing shiso sugar syrup and shiso-infused vodka. The vodka is unbelievably good! I thought of proposing it to ABSOLUT as a new flavour. We'll see. Anyway, I have a bottle for you!"
(Extract from: A conversation between Ryan Gander and Masako Hosoi)
Davide Balula, Speaking in Flames (The Fire Breather's Voice), 2014, Fire Breather, English interpreter
2:00 p.m.; 5:30 p.m., the Courtyard
Davide Balula invites a fire breather and his English interpreter to present the Sunday Sessions program.
Fire breathing by Flambeaux, English interpretation by Nick Trotta.
Sunday Sessions is a weekly presentation of performance, moving images, dance, music, and discursive programs. Its mission is to embrace live arts as an integral aspect of contemporary practice and ask how art forms, which unfold in the here and now, produce specific ways of thinking and useful means to engage with the broader world. Every Sunday different artists, curators, thinkers and a range of other cultural agents are invited to share their latest projects and ideas with the MoMA PS1 audience.
Oliver Beer, Composition for Tuning an Architectural Space, benefits from the support of the British Council and Thaddaeus Ropac gallery, Paris.

The Ryan Gander project is supported by ABSOLUT

Sunday Sessions is organized by Jenny Schlenzka, Associate Curator with Mike Skinner, Producer, Alex Sloane, Live Programming Coordinator and Rosey Selig-Addiss, Production Assistant.

Sunday Sessions and the VW Dome at MoMA PS1 are made possible by a partnership with Volkswagen of America.