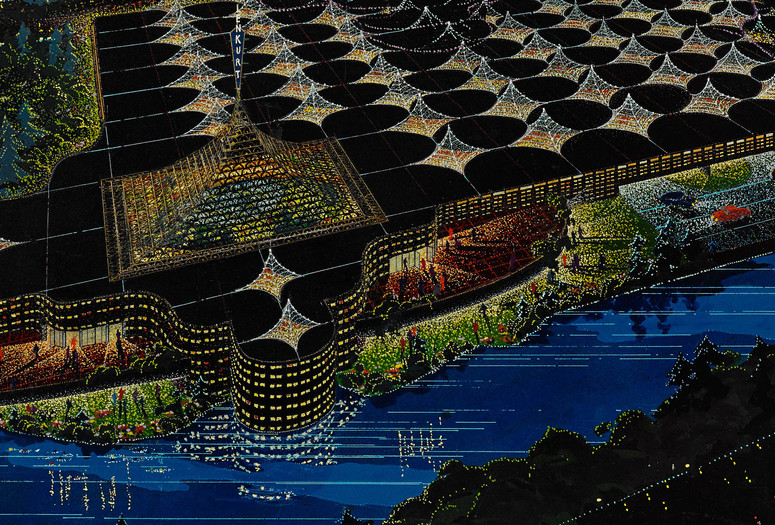 The Bruce Brooks Pfeiffer Lecture, by Paul V. Turner
Extending over nearly 60 years, Frank Lloyd Wright's San Francisco Bay Area works are distinctive for their diversity and unprecedented creativity. They demonstrate, perhaps more than his buildings in any other comparable location, the amazing variety and innovation of his creations and the fertility of his imagination. Paul V. Turner, Wattis Professor of Art, Emeritus, Stanford University, draws on his extensive research in the Frank Lloyd Wright Foundation Archives at Avery Library, not only to examine Wright's Bay Area projects, but also to uncover a richly nuanced, personal portrait of Wright and his public persona amid his circle of San Francisco clients and associates.
The Bruce Brooks Pfeiffer lecture series honors the work of Bruce Brooks Pfeiffer, a widely recognized expert on Frank Lloyd Wright and the the author of numerous books on Wright's life and works. Pfeiffer studied architecture at the Ecole Nationale de Beaux Arts, and was apprentice to Wright from 1949 to 1959, and to Olgivanna Lloyd Wright from 1959 to 1987. Upon Wright's death, in 1959, Mrs. Wright gathered the archive of his work at Taliesin West, thereby preserving the visual and textual legacy of one of history's great architectural geniuses. Bruce Brooks Pfeiffer, as director of the Frank Lloyd Wright Archives, curated and organized the archives from 1959 to 2012.
This event is cosponsored by Avery Architectural & Fine Arts Library, The Museum of Modern Art's Department of Architecture and Design, and the Omomuki Foundation.