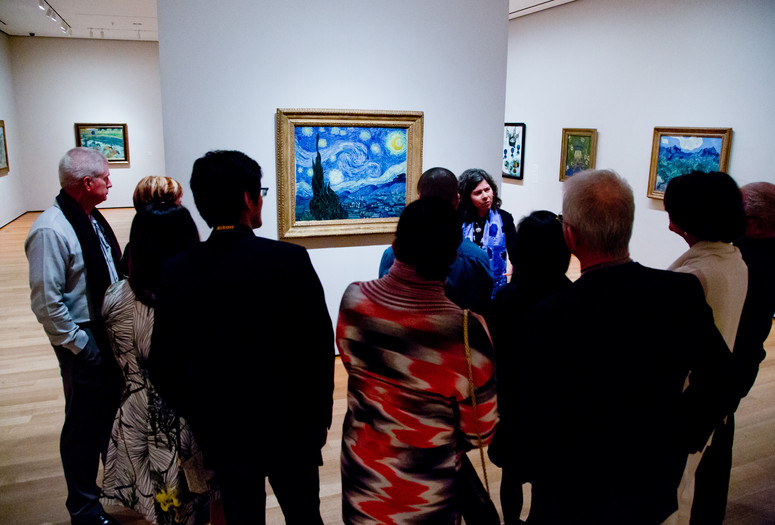 Ring in the Chinese New Year at MoMA with an exclusive collection tour led by a MoMA educator. We welcome everyone to enjoy this after-hours tour of works that mirror some important aspects of the Chinese New Year, including themes of red and gold and the circle as a a symbol of completion, unity, wholesomeness, and prosperity.
Guests will enjoy lively, intimate discussions about how iconic artists explore and expand these themes beyond the Western perspective, using them as elements in their compositions and as creative springboards. This event is not to be missed!
Check-in is at 5:15 p.m. The private tour begins at 5:30 and ends at 6:30. A limited number of tickets ($75; $65 MoMA members and employees of Corporate Members) are available. The tour is an hour long.
Join us for exclusive tours after MoMA's galleries have closed to the public, led by professional art historians. This is an incredible opportunity for you and your guests to enjoy an intimate museum experience without the crowds. Tickets are available online. For more information, please contact [email protected] or (212) 708-9685.