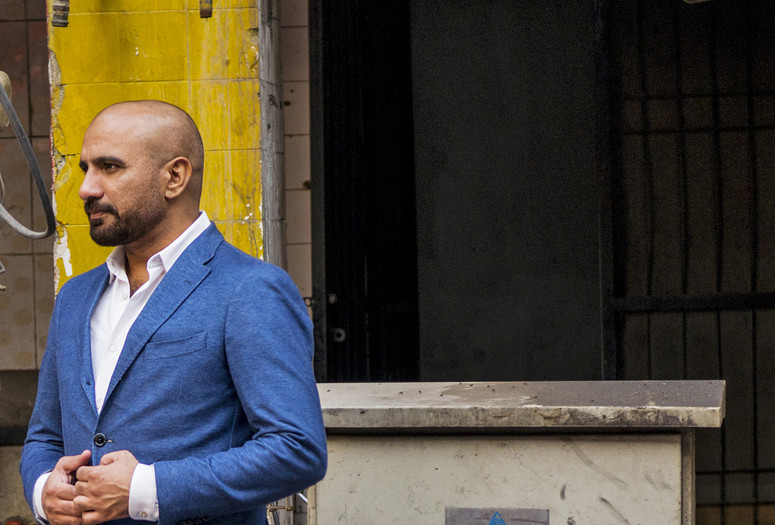 Please join us for a conversation between Rashid Rana, artist and Artistic Director, Lahore Biennale, and Glenn D. Lowry, Director of MoMA, about the curatorial plans for the inaugural Biennale, which opens in November 2017.
Rashid Rana is an artist and the artistic director of the 2017 Lahore Biennale. Based in Lahore, he is the founding faculty member and current dean of the School of Visual Arts and Design at the Beaconhouse National University, Lahore, Pakistan. Noted for his unfixed and non-prescriptive views of geography and identity, imagery and pictorial strategies, Rana has exhibited at various public and private institutions, including Mohatta Palace Museum, Karachi; Singapore Art Museum; Hong Kong Art Center; Cornerhouse, Manchester; Musée Guimet, Paris; Queensland Art Gallery, Brisbane; Fotomuseum Winterthur; Whitechapel Gallery, London; Saatchi Gallery, London; Lower Belvedere, Vienna; the Asia Society, New York; National Fine Arts Museum, Taichung; House of World Cultures, Berlin; and Fukuoka Museum of Art. In 2017, Rana will be the subject of a survey show at Kiran Nadar Museum of Art, New Delhi.
Admission is free but RSVP is required. Space is limited and seating will be offered on a first-come, first-served basis. RSVP to [email protected].
This event will be live-streamed.
Founded in 2009, C-MAP emerged from a long history of international outreach at the Museum. The initiative is currently organized into four research groups that respectively focus on modern and contemporary art produced in Africa, Asia, Central and Eastern Europe, and Latin America and the Caribbean. The C-MAP group members include senior and junior staff from across the Museum's departments. Each group invites eminent scholars, artists, and curators to lead regular seminars at the Museum according to a geographically focused curriculum and conducts research trips to build local contacts and firsthand knowledge. A website, post, devoted to art and the history of modernism in a global context, makes C-MAP research available to a broader public. As a result of these combined efforts, C-MAP's goal is to nourish a nuanced understanding of the histories and legacies of modernism throughout the Museum's programs and exhibitions.
post presents is a series of talks devoted to the cross-geographical consideration of modern and contemporary art. The sessions are an extension of post, MoMA's online platform devoted to art from a global perspective. The Museum of Modern Art's Contemporary and Modern Art Perspectives (C-MAP) initiative, of which post is part, is supported by The International Council of The Museum of Modern Art. Additional funding is provided by Patricia Phelps de Cisneros, Adriana Cisneros de Griffin, and Marlene Hess. Special thanks to The Andrew W. Mellon Foundation for founding support of C-MAP and post.