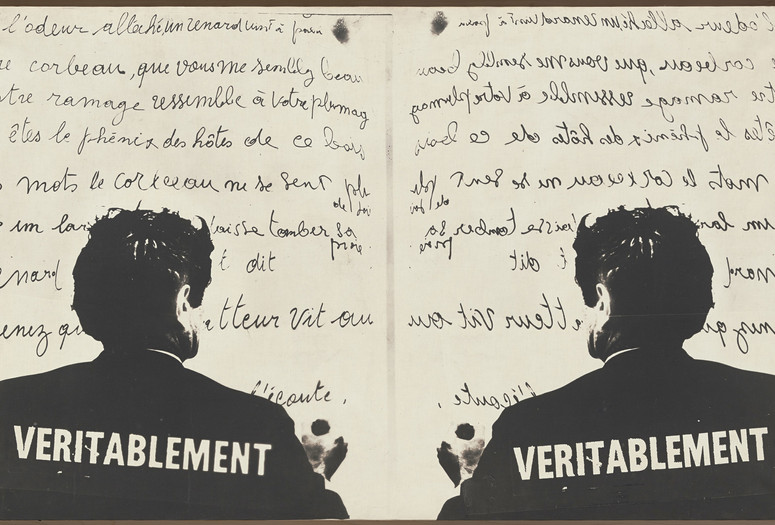 Organized in conjunction with Marcel Broodthaers: A Retrospective, this program examines contemporary artistic responses to Broodthaers's work and the continued relevance of his short yet influential career. From Broodthaers's early objects, variously made of mussel shells, eggshells, and books of his own poetry, to his most ambitious project, the Musée d'Art Moderne, Département des Aigles (Museum of modern art, Department of eagles), and his distinctive Décors, his work has had a profound influence on a broad range of contemporary artists, and he remains vitally relevant to cultural discourse at large. Participants include artists Dominique Gonzalez-Foerster and Rodney Graham, and Cathleen Chaffee, Senior Curator, Albright-Knox Art Gallery. Christophe Cherix, MoMA's Robert Lehman Foundation Chief Curator of Drawings and Prints and co-curator of the exhibition, moderates.
This evening is the second in a series of conversations focused on the work of Marcel Broodthaers. The first evening, devoted to Broodthaers's films, takes place on Monday, May 2, as part of MoMA's Modern Mondays series.
Tickets for this program will be available on April 4. Tickets ($15; $10 members and corporate members; $5 students, seniors, and staff of other museums) can be purchased online or at the information desk, at the Film desk after 4:00 p.m., or at the Education and Research Building reception desk on the day of the program.