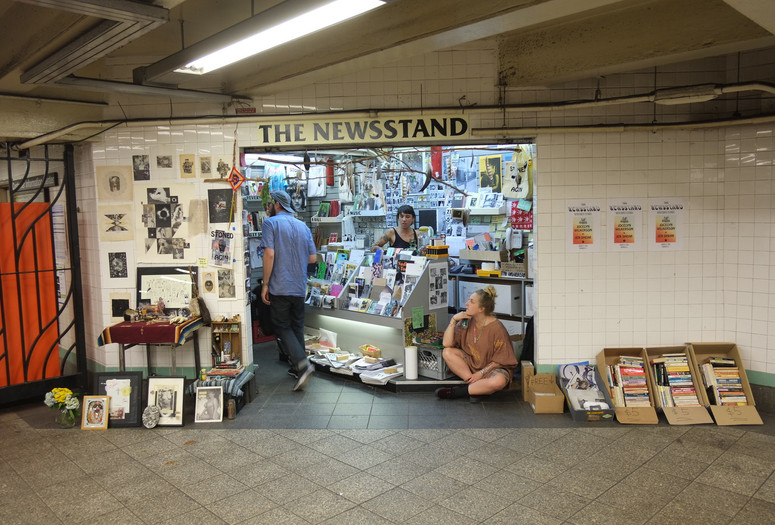 Join a free, drop-in art studio exploring the creative techniques behind making zines, led by Lele Saveri and other artists from The Newsstand and 8-Ball communities. These workshops are completely free of charge, and no previous experience is needed to participate.
Currently on view as part of the exhibition Ocean of Images: New Photography 2015, The Newsstand is a community-oriented zine and visual art space that ran inside the Lorimer L/G train subway station from 2013 to 2014.
Please note: Materials will be provided, but participants should bring any and all pre-existing drawings, photographs, collage materials, etc. that they want to include in their zines. Workshops will be filled on a first-come basis, so show up early to reserve a spot.
For more information, e-mail [email protected] or call (212) 333-1252.
Education at MoMA is made possible by a partnership with Volkswagen of America.

Teen Programs are made possible by an endowment established by The Carroll and Milton Petrie Foundation. Additional support is provided by The Brown Foundation, Inc., of Houston and by the MoMA Annual Education Fund.

In the Making is made possible by an endowment established by Lewis B. and Dorothy Cullman.