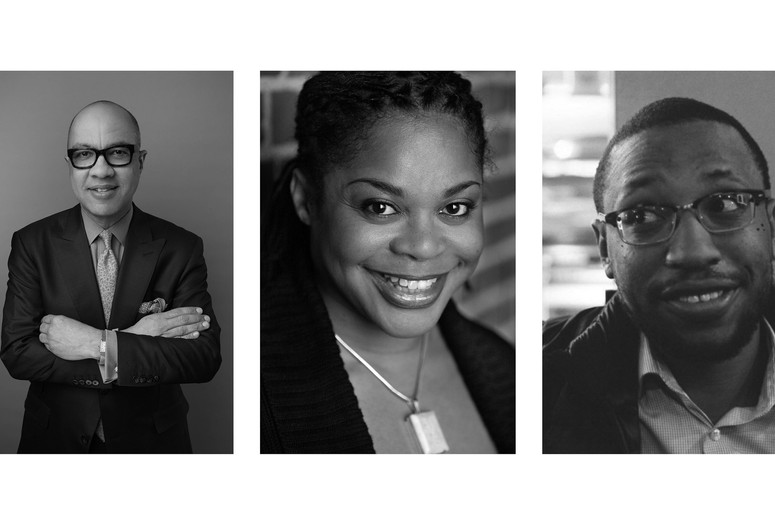 "How can we truly, fully witness the melting pot of cultures and sensibilities and struggles that make America unlike any other country on earth?"
– First Lady Michelle Obama at the opening of the Whitney Museum of American Art
"Let's be an America in which everyone—the young and the young-at-heart—has access to the art that glorifies and challenges, that instigates and infuriates, that heals and renews, and that moves our hearts and minds." — Darren Walker
Ford Foundation President Darren Walker and acclaimed poet and college administrator Crystal Williams discuss issues of inequity and access in U.S. culture today, in a conversation moderated by cultural critic Vinson Cunningham. What does "cultural equity" mean, how can we understand it, what are the barriers to achieving it, and how can we make progress? How do we build cultural institutions that offer welcome and inspiration to visitors of all backgrounds? What role do museums and other cultural organizations, foundations, critics, and government have to play?
This event is part of our Equity Series, public conversations that address the meaning of equity in contemporary culture and society, and the steps required for progress. The series is organized by The Museum of Modern Art and the Schomburg Center for Research in Black Culture.
In advance of the conversation, MoMA curator Leah Dickerman and Schomburg Director Khalil G. Muhammad share helpful references on cultural equity and the event's participants:
Remarks by The First Lady at Opening of the Whitney Museum
"What Money Can Buy: Darren Walker and the Ford Foundation Set Out to Conquer Inequality," by Larissa Macfarquhar
"Double Helix," by Crystal Williams
"Can Black Art Ever Escape the Politics of Race?" by Vinson Cunningham
"How Chris Jackson Is Building a Black Literary Movement," by Vinson Cunningham
The Andrew W. Mellon Foundation Art Museum Staff Demographic Survey
Letter from the New York City Department of Cultural Affairs
"A Tale of Conflict: Charles Gaines on the Contemporary Museum in the Age of Liberalism," by grupa o.k. and Charles Gaines
Tickets are free, but advance registration is required. Space is limited. A limited number of standby tickets may be available on site.
This event will be live-streamed.
Major support for the Equity Series is provided by MoMA's Wallis Annenberg Fund for Innovation in Contemporary Art through the Annenberg Foundation.