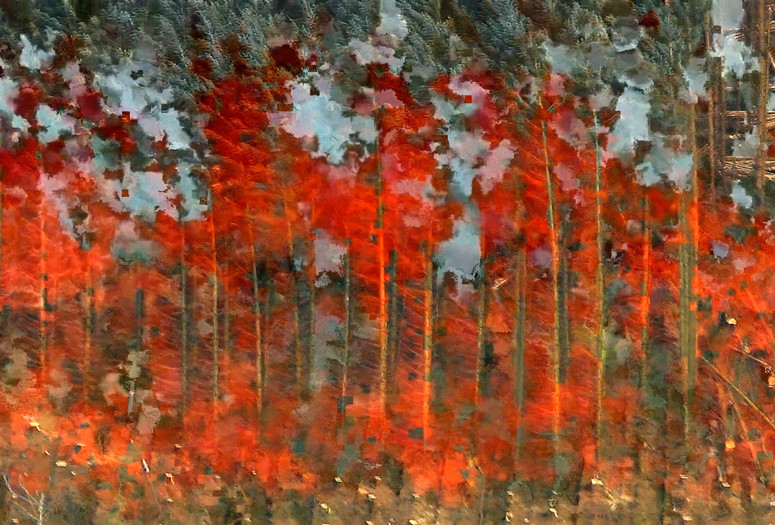 Ettrick. 2015. France. Directed by Jacques Perconte. 57 min.
Filmmaker and Internet artist Perconte specializes in the manipulation and degradation of the digital image. Here, lush green landscapes in rural Scotland dissolve into chaotic, corrupted pixels, evoking the tweed patterns produced in local woolen mills. This mesmerizing visual experiment magically transforms nature into the avant-garde.
Scrumped (Extended Version). 2016. USA. Directed by Seoungho Cho. 30 min.
A study of meditation and ritual at a Buddhist temple in South Korea. The trance-inducing chanting underscores a harmonious union of man with nature—the cycle of death and rebirth—as the woods outside the temple and the Buddha statues within shift rapidly in and out of focus.