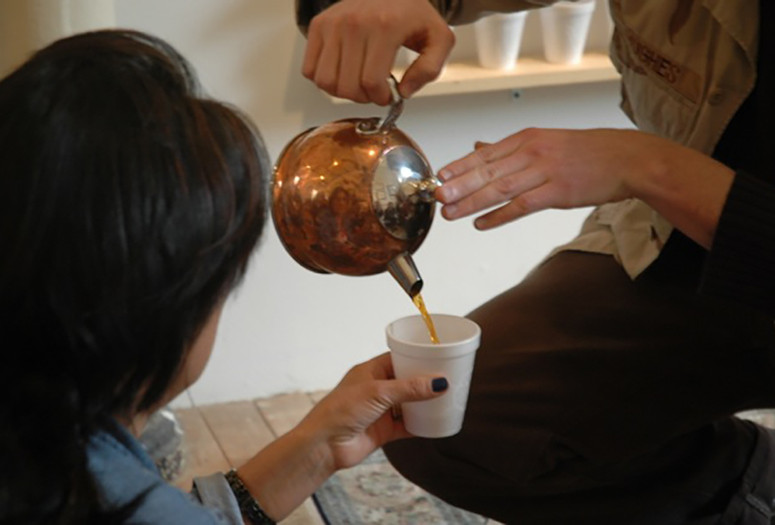 This Veterans Day, Iraqi War veteran and artist Aaron Hughes hosts Tea, a ceremony and discussion that explores memories of war, detention, dehumanization, and love. When someone sits, sips, and reflects over a cup of tea there is space to ask questions about one's relationship to the world—a world that's filled with dehumanization, war, and destruction; a world that's filled with moments of beauty, love, and humanity. Please join us to sit, reflect, share, and sip tea together.
This program is presented as part of Artists Experiment, in collaboration with Michael Rakowitz.
This program is free but registration is required.
Artists Experiment is an initiative in the Department of Education that brings contemporary artists into dialogue with MoMA educators to develop innovative and experimental approaches to public engagement.
The artists who participated in past years of Artists Experiment are:
2017–18
• Michael Rakowitz
• Emily Spivack
2014–16
• Nina Katchadourian
2013–14
• Paul Ramirez Jonas
• Allison Smith
• The Office for Creative Research
2012–13
• Raúl Cárdenas Osuna
• Kenneth Goldsmith
• Xaviera Simmons
• Caroline Woolard