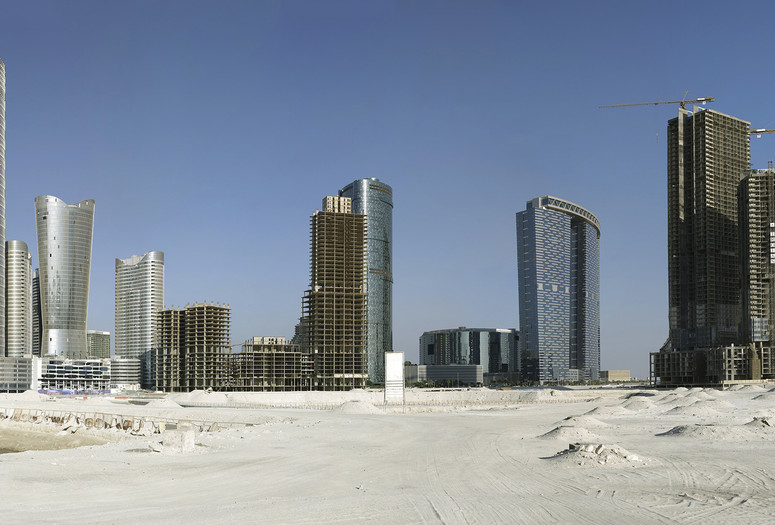 Leading American (and some European) museums and universities have in the past decade become increasingly international—New York University has branches in Abu Dhabi and Shanghai—and the art (and architecture) world's financial center of gravity is steadily shifting eastward. But this speculative growth has also brought controversy, ranging from labor disputes to issues of free speech and collaboration with repressive regimes. What roles do individual academics, museum professionals, and architects play in the minefield of global commerce and publicity? Do innovations like the Chicago Architecture Biennial, with its seeming effort to shift attention to the West (and, indeed, into the past—Chicago as great modernist city, as well as site of reclamation), work against or merely manifest a new facet of global capitalism?
This is the second part of a two-city symposium, held on the occasion of the inaugural Chicago Architectural Biennial, organized by Mechtild Widrich, School of the Art Institute of Chicago, and Martino Stierli, The Museum of Modern Art. The first part took place September 30, 2015, in Chicago. Parts of both conversations will be published in the journal Future Anterior (University of Minnesota Press, Columbia University).
Speakers:
Kadambari Baxi, Professor, Barnard College and Columbia University, New York
Sarah Herda, Graham Foundation for Advanced Studies in the Fine Arts, Chicago
Glenn D. Lowry, Director, MoMA
Nicolai Ouroussoff, former architecture critic, The New York Times
Martino Stierli, The Philip Johnson Chief Curator of Architecture and Design, MoMA
Mechtild Widrich, Assistant Professor, School of the Art Institute of Chicago
This event is free and open to the public but requires a seat reservation. Please RSVP at [email protected].
Sponsored by the Department of Art History, Theory, and Criticism at the School of the Art Institute of Chicago, in collaboration with the Department of Architecture and Design at MoMA and the Eikones Institute (Basel), with additional support from the Shapiro Center for Research and Collaboration and the Department of Architecture, Interior Architecture, and Designed Objects at SAIC.