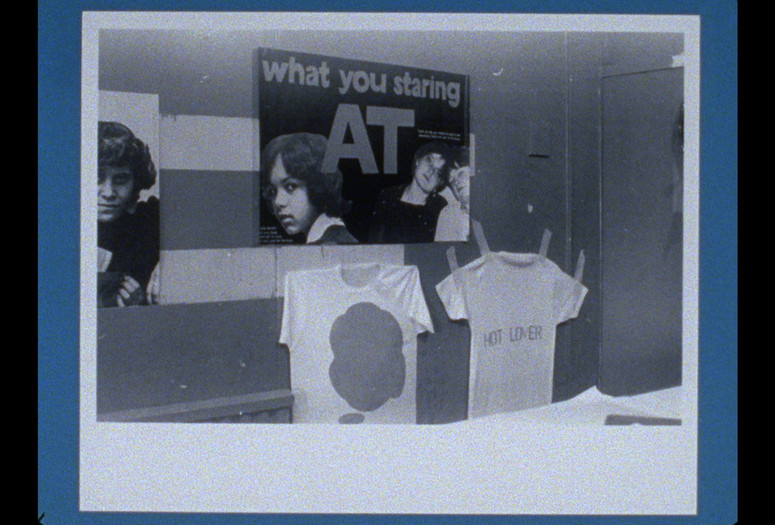 Glasgow-based artist and filmmaker Luke Fowler presents the New York City premiere of To the Editor of Amateur Photographer (2014), a poetic journey through the archives of the Leeds Pavilion. Founded in the early 1980s, Leeds Pavilion was the first feminist photographers' collective in Europe. The film endeavors to represent the collective histories of feminist activism and the medium of photography through archival materials, talk show clips, records of meetings, and personal interviews. Following the screening, Fowler will join artist and writer Emma Hedditch and Stuart Comer, Chief Curator, Department of Media and Performance Art.
Since 2001, Fowler has emerged as a vital cinematic force with a unique historiographical style. Focused on figures ranging from the counterculture psychiatrist R. D. Laing and the labor historian E. P. Thompson to the musician Xentos Jones, the composer Cornelius Cardew, and four of his own neighbors, Fowler's filmography is comprised of evocative portraits with collages of archival footage, reenactments, voice overs, and interviews. Though this might seem like a catalog of straightforward documentary techniques, Fowler's films employ them to distinctly lyrical ends, and instead of unfurling an authoritatively factual narrative, Fowler's films orchestrate fragments of time.
Emma Hedditch is an artist and writer living in New York. Her work focuses on daily practice, materiality, and distribution of knowledge as political action. She has worked collaboratively with Cinenova, a feminist film and video distributor, since 1999.