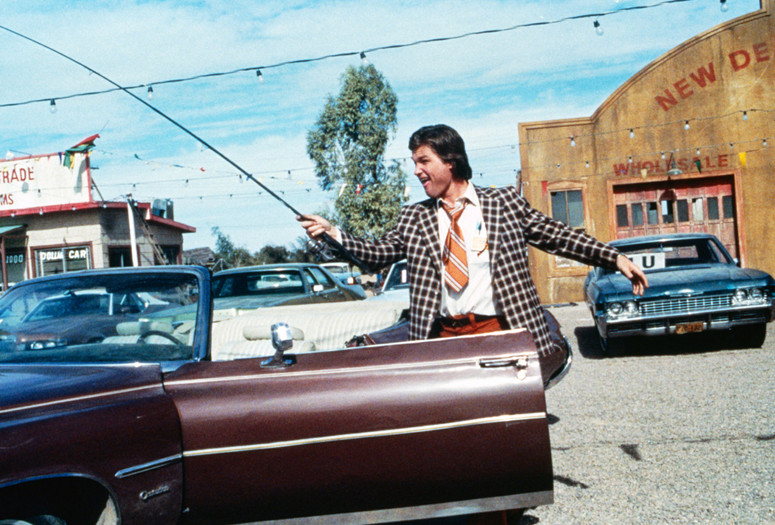 A Field of Honor. USA. 1973. Directed by Robert Zemeckis. 14 min.
Used Cars. 1980. USA. Directed by Robert Zemeckis. 113 min.
Screenplay by Robert Zemeckis, Bob Gale. With Kurt Russell, Jack Warden, Gerrit Graham, Deborah Harmon. It's morning in Ronald Reagan's America, and a spectacularly unscrupulous car salesman (Kurt Russell) is ready to take his career to the next level—running for political office. But first he has to raise some campaign funds by turning the sleepy lot where he works into a carnival of caveat emptor capitalism.