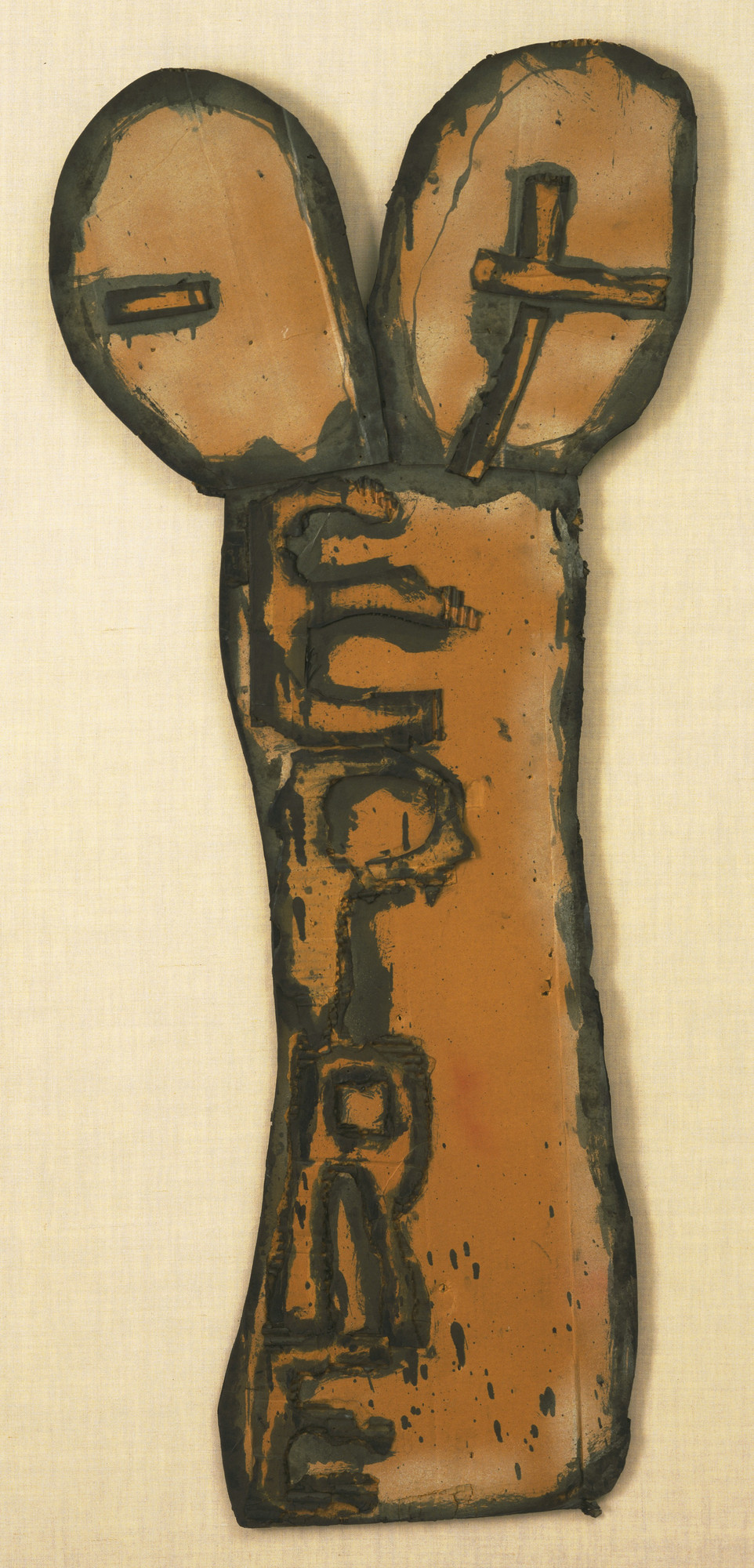 Claes Oldenburg. Empire Sign - With M and I Deleted. 1960
28300
CLAES OLDENBURG: I was working in the library at Cooper Union and walking every morning through the Lower East Side to Cooper Union and back in the evenings.
Not having a great deal of money, I found it useful to use the material of the street as I found it. There was always a lot of cardboard around in New York City. And in those days, the garbage bags were made of burlap and you could sort of swipe one and take it home and turn it into a figure. Also, I was trying to imitate a child's point of view. What a child does if they have no art materials. They simply use what they have lying around.
The figures and the objects were part of a vision of the Lower East Side, so they were not realistic. They resembled people in that they had two legs, two arms, hair, face, all that. But they were extremely altered figures based on children's drawings and drawings I had seen on the streets. And just my fantasy of drawing as if I had never drawn before.