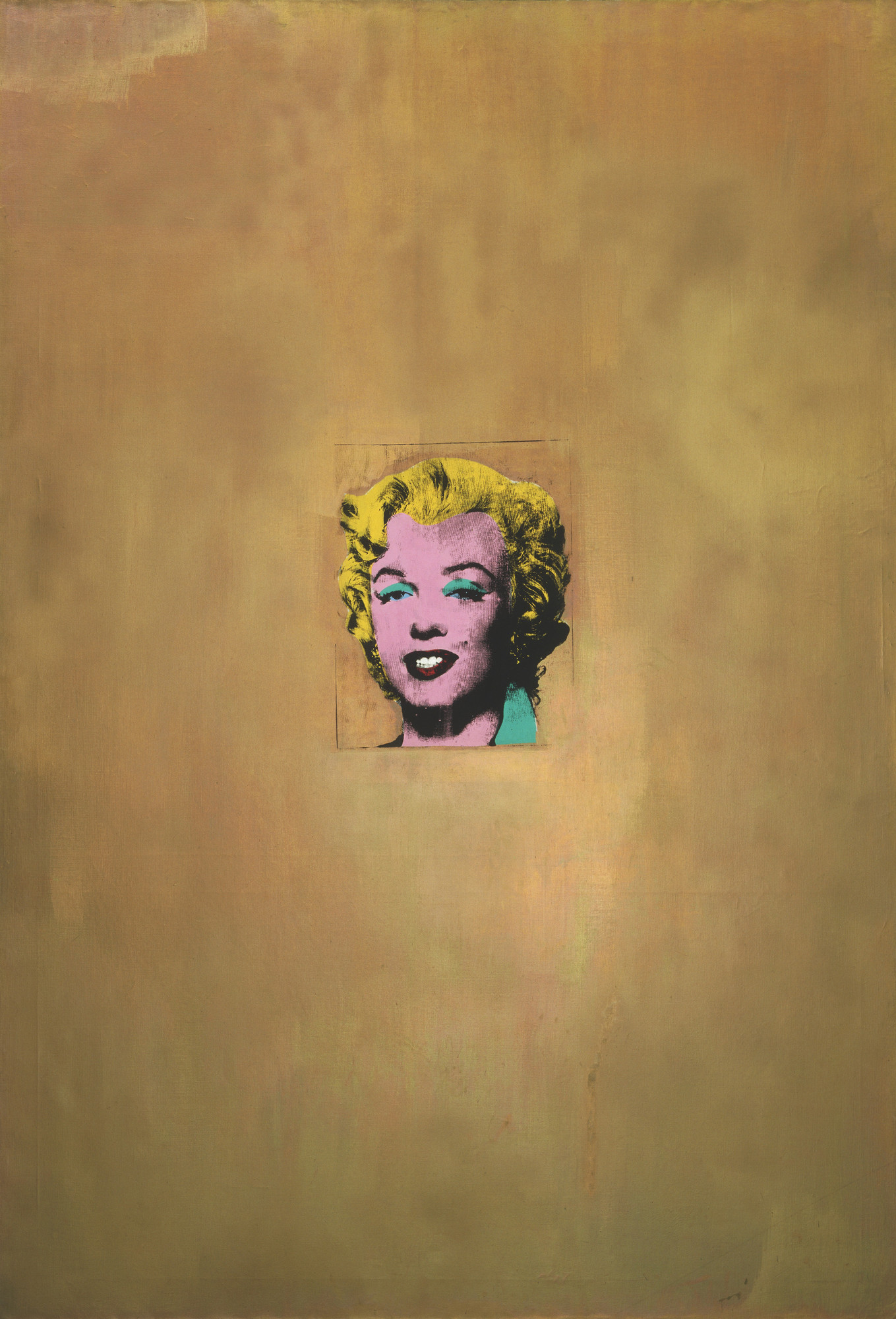 Andy Warhol. Gold Marilyn Monroe. 1962
411
Director, Glenn Lowry: Warhol created Gold Marilyn Monroe in 1962, the year of Monroe's death.
Curator, Anne Umland: This image was based on a pose, a photograph used for publicity purposes for the film Niagara in 1953. When you look at it close up, there are all sorts of smudges, blurs, imperfections that I think keep speaking to us of Marilyn lost to the world. Her image is no longer immediate. Her eye shadow sorts of slides down a little bit into her eyes. The lipstick is a little bit off-register. Everything is slipping, slipping away.
In other works, Warhol would use this same image of Marilyn. But this one is unique, the only one silk-screened in the center of a glittery gold field, reminiscent of Byzantine Christian icon paintings. So here is Marilyn represented as an object of veneration, but of a very secular sort.
Warhol says there was no profound reason for doing a death series, just a surface reason. But then, of course, you want to know why did Warhol return again and again to the subject of death? When a person is commodified there is a certain death of self involved there. With Warhol, there is always this darker side, as a countercurrent to the bright colors and the popular cheerful consumer imagery.